BusinessDesk: Italians have debt-sale 'success', but ECB balance sheet grows faster than expected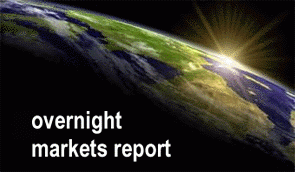 Italy's success at a debt auction today failed to stem concern about the hurdles ahead for the fiscally challenged country that needs to raise about 450 billion euros next year, highlighting the substantial challenges facing the euro zone area.
Underpinning those worries was a report that said the European Central Bank's balance sheet climbed to a record after it lent financial institutions more money last week.
"The euphoria from this morning was quickly replaced once people realised that the ECB balance sheet was bigger than expected which once again kind of sets a negative tone that the crisis is maybe worse than expected," Ken Polcari, a managing director at ICAP's equities unit in New York, told Bloomberg News.
Stocks dropped in Europe and on Wall Street, as did the euro. The Stoxx 600 Index ended the day with a 0.7 percent decline. The euro was last 1 percent weaker at US$1.2937. It was 0.9 percent lower at 100.91 yen, after hitting a 10-year low earlier in the session.
Italy paid an average rate of 3.25 percent to sell 9 billion euros of six-month BOT bills, down from a euro lifetime record of 6.50 percent a month earlier, according to Reuters. It also sold 1.7 billion euros of 24-month, zero-coupon bonds, near the low end of its target range. The yield fell to 4.85 percent, from 7.8 percent a month ago.
There's another test tomorrow, with a scheduled sale of between 5 billion euros and 8 billion euros of bonds maturing in three, seven and 10 years.
"This is the first piece of good news for Italy's bond market since the crisis erupted [for Rome] in July," Nicholas Spiro of Spiro Sovereign Strategy, told Reuters.
"While today's auction was supposed to be the less challenging of this week's two sales given the shorter maturity of the debt on offer and the predominantly domestic buyer base, it's still a success."
Even so, it failed to lift Wall Street where investors remain just as concerned about the impact of Europe's troubles on corporate results and economic growth.
In afternoon trading in New York, the Dow Jones Industrial Average dropped 0.97 percent, the Standard & Poor's 500 Index shed 1.06 percent and the Nasdaq Composite Index fell 1.02 percent. Trading volumes were thin with many traders on holiday until the new year.
Including today and tomorrow's auctions, Italy will have raised around 430 billion euros this year on the debt markets, according to AFP, adding that in 2012 it will have to raise 450 billion euros.
"If the euro zone banks are too afraid to lend, that does not bode well for future growth," Brian Jacobsen, chief portfolio strategist at Wells Fargo Advantage Funds in Menomonee Falls, told Bloomberg News. "The banks are not borrowing from the ECB in order to spur lending. It's to shore up their balance sheets. That could lead to a credit contraction."
There are, however, clear indications that underpin a sense of optimism about the year ahead such as a slew of initial public offerings by Internet companies.
With Facebook considering the largest Internet initial public offering on record and regulatory filings showing that at least 14 other Web-related companies are planning sales, the industry may raise US$11 billion next year, according to data compiled by Bloomberg.
That would be the most since US$18.5 billion of IPOs in 1999, just before the dot-com bubble burst, according to Bloomberg News.
(BusinessDesk)