BusinessDesk: "We have seen a pretty encouraging trend in the US economic data over the last two months"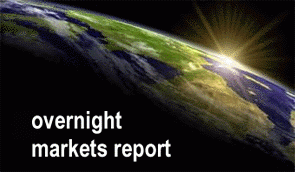 Better-than-expected numbers on the US housing and labour markets, as well as business activity in the world's largest economy bolstered equities in Europe and on Wall Street, outweighing a challenging debt auction for Italy.
In afternoon trading in New York, the Dow Jones Industrial Average rose 0.81 percent, the Standard & Poor's 500 Index gained 0.71 percent and the Nasdaq Composite Index advanced 0.62 percent. Trading volumes were thin with many traders on holiday until the new year.
"We have seen a pretty encouraging trend in the US economic data over the last two months," Peter Jankovskis, co-chief investment officer at OakBrook Investments in Lisle, Illinois, told Reuters. "If that trend continues, that will provide good support and perhaps some upward momentum."
A US Labor Department report showed that the four-week moving average of Americans applying for unemployment benefits fell to 375,000 last week, the lowest level since June 2008.
In another indication of strength for the US economy, the index of pending home sales rose 7.3 percent to the highest level since April 2010, data from the National Association of Realtors showed. Economists forecast a 1.5 percent gain, according to the median estimate in a Bloomberg News survey.
And while the Institute for Supply Management-Chicago said its business barometer fell to 62.5 this month from 62.6 in November, economists polled by Bloomberg had forecast the gauge would decline to 61.
In Europe, the Stoxx 600 Index closed the day 0.9 percent stronger also riding high on the US economic data.
Even so, a tough debt auction for Italy, which sold 7 billion euros of bonds, was a stark reminder of the challenges ahead for the country that needs to raise about 450 billion euros through bond markets next year.
Investors demanded a yield of 6.98 percent on the 10-year paper at the auction, a level considered unsustainable, even as it was lower than the 7.56 percent they required a month ago.
"Buying 10-year Italian bonds is a leap of faith which investors are prepared to take only at very high interest rates," Nicholas Spiro of Spiro Sovereign Strategy told Reuters. "There are simply too many risks and uncertainties surrounding Italy."
Italy's 3-year bonds met better demand, with yields at auction at 5.62 percent, compared with the 7.89 percent that the nation paid last month.
"Auctions held yesterday and today went rather well, this is encouraging but the financial turbulence absolutely isn't over," Italy Prime Minister Mario Monti said during a traditional end-year press conference, Reuters reported. "A lot of work remains to be done but from this point on, this work has to be done in Europe above all."
Monti added that the European Financial Stability Facility needs "significantly greater" resources but declined to quantify how much more was required, Reuters said.
(BusinessDesk)