BusinessDesk: "You're starting to see people want to take more risks"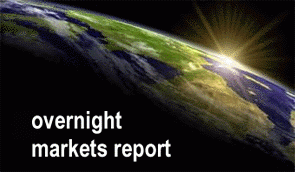 US manufacturing had the best month in December since June, underpinning optimism about the resilience in the world's largest economy and the value of equities on both sides of the Atlantic.
In afternoon trading in New York, the Dow Jones Industrial Average gained 1.55 percent, the Standard & Poor's 500 Index climbed 1.77 percent and the Nasdaq Composite Index rose 1.56 percent. In Europe, the Stoxx 600 Index advanced 1.6 percent to close at the highest level in six months.
Investors also were buoyed by a report showing that construction spending in the US rose in November for a third time in four months. The latest US data follows on solid manufacturing activity in China and a better-than-expected jobless report from Germany.
"You're starting to see people want to take more risks," Frank Ingarra, who helps manages the Can Slim Select Growth Fund at Greenwich, Connecticut-based NorthCoast Asset Management, told Bloomberg News. "Nobody was really around the last week or two, and now they're getting positioned to start the year off with a positive step."
The Institute for Supply Management's factory index rose to 53.9 in December, from 52.7 in November and the best reading since June.
"It's a pretty decent report overall," Tom Porcelli, chief US economist at RBC Capital Markets in New York, told Reuters. "We're not roaring ahead here, but it's also not collapsing. That's consistent with our overall view of the economy in 2012."
Meanwhile, Goldman Sachs expects "growth in 2012 to look broadly similar to 2011," bumping along at a below-trend pace, it said in a note to clients, according to Reuters. High oil prices, the company said, could also slow the pace of expansion.
Today, crude oil for February delivery climbed 3.4 percent to US$102.20 a barrel at 11.52am on the New York Mercantile Exchange after earlier rising as high as US$102.88, the highest level since November 17, according to Bloomberg News.
Oil got a boost from a fresh threat from Iran against the presence of the US Navy in the Persian Gulf as the sabre-rattling between the two nations continues to escalate. That tension also is boosting gold and silver too.
The Federal Open Market Committee is set to release minutes from its December 13 meeting today. It comes several days before the December payrolls report. The US recovery appears increasingly more secure, suggesting the Fed won't need to buy more securities to bolster liquidity, though interest rates aren't expected to rise this year.
On the other side of the pond, European Central Bank president Mario Draghi appointed Belgium's Peter Praet as the bank's chief economist, ignoring calls from Germany that one of its nationals should keep the job after Jurgen Stark abruptly resigned last year.
Praet will be the first non-German to hold the role since the ECB was founded in 1998.
France raised 8.7 billion euros by selling 84-, 161- and 315-day treasury bills today.
(BusinessDesk)