BusinessDesk: "It's as if the Earth now has two moons instead of one and both are growing in size like a cancerous tumour"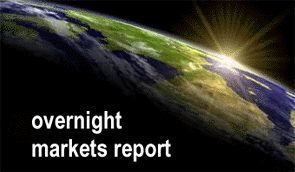 Equities failed to find direction as concern about Europe's ability to solve its debt crisis resurfaced and tensions heightened after the European Union threatened to ban Iranian exports.
The latest US data did little to alter the mood, sending mixed messages on the state of the world's largest economy.
In afternoon trading in New York, the Dow Jones Industrial Average and the Nasdaq Composite Index barely budged, up 0.02 percent and 0.04 percent respectively. The Standard & Poor's 500 Index was down 0.11 percent.
While the US Commerce Department said orders for manufactured goods rose 1.8 percent in November, following two straight months of declines, orders for non-defence capital goods excluding aircraft - seen as a gauge of business confidence and spending plans - dropped 1.2 percent.
Throwing water on hopes for a better year for investors, Bill Gross, the manager of the world's largest bond fund, called the current market environment "paranormal."
Gross said this year will be characterised by "credit and zero-bound interest rate risk."
"It's as if the Earth now has two moons instead of one and both are growing in size like a cancerous tumour that may threaten the financial tides, oceans and economic life as we have known it for the past half century," Gross said in an investment letter released on PIMCO's website.
In Europe, the Stoxx 600 Index dropped 0.6 percent. UniCredit's plan to sell shares at a massive discount in order to increase its capital renewed concern European banks need to raise more money to keep ahead of the EU's fiscal crisis. That offset a generally positive reception for the sale of German 10-year bonds.
"The European debt crisis has never really abated," John Plassard, director at Louis Capital Markets SA in Geneva, told Bloomberg News. "Even though 2011 ended relatively well, 2012 remains at risk."
The concern about Europe's problems also contributed to oil's slide. Crude for February delivery was 0.4 percent weaker at US$102.56 a barrel at 11.48am on the New York Mercantile Exchange.
Oil had risen earlier in the session, climbing in excess of US$1 in six minutes on a report that the European Union had agreed to a ban on exports from Iran, according to Bloomberg News.
"There is still concern about Europe and people are playing very defensively in the market," Rich Ilczyszyn, chief market strategist and founder of Iitrader.com in Chicago told Bloomberg News. "The EU's ban of Iranian imports is big news and spurred oil's gain."
A report showing that services and manufacturing output in the euro zone contracted less than initially estimated in December failed to bolster the mood.
A euro-area composite index based on a survey of purchasing managers in both industries rose to 48.3 from 47 in November, London-based Markit Economics said. The German composite output gauge rose to 51.3 from 49.4.
In other news, Yahoo! appointed Scott Thompson chief executive officer, four months after firing Carol Bartz. Thompson was most recently president of EBay's PayPal unit.
(BusinessDesk)