BusinessDesk: Investors pay more for German govt bonds than they will receive at maturity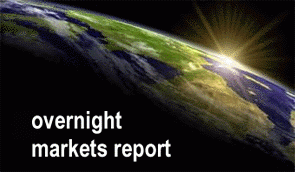 As Germany and France reminded Greece that it needs to strike a deal soon with private sector bondholders, investors are becoming so averse to risk that they are willing to buy securities at a loss.
Germany auctioned 3.9 billion euros of six-month bills at a negative yield - investors paid more for the securities than they will receive upon maturity - for the first time. The bills drew an average yield of negative 0.0122 percent.
The yield at the auction shows investors are "saying I need to park the money super safe," Luca Jellinek, head of European rate strategy at Credit Agricole Corporate and Investment Bank in London, told Bloomberg News.
Shorter-maturity debt is "becoming somewhat divorced from the mainstream in the sense that they're being utilised by investors to park liquidity in a time of uncertainty," Jellinek said.
After their first meeting of the year, German Chancellor Angela Merkel and French President Nicolas Sarkozy said they might complete new budget rules for the euro zone by January 30, one month earlier than planned.
The two leaders also were adamant that private sector bondholders must share in lowering Greece's debt load.
"We must see progress on the voluntary restructuring of Greek debt," Merkel told a joint news conference. "From our point of view, the second Greek aid package including this restructuring must be in place quickly. Otherwise it won't be possible to pay out the next tranche for Greece."
Meanwhile, blue-chip companies like Johnson & Johnson, Pfizer and Peugeot are stepping in to help Europe's struggling banks, according to Reuters.
One source with knowledge of the so-called repo deals or short-term secured lending, said the two US pharmaceutical groups and French carmaker were the latest to sign up for them, Reuters said.
Europe's Stoxx 600 Index ended the session with a 0.5 percent decline.
In the US, eyes are firmly on the next round of corporate results. First up is Alcoa. The stock rose before it is scheduled to post earnings after the close of the market today, although the company last week flagged a dimming outlook.
Standard & Poor's 500 Index companies, which surpassed analysts' estimates in the previous 11 quarters, are forecast to report a 6 percent increase in per-share profit during the September-December period, according to projections compiled by Bloomberg. That would mark the slowest growth since the third quarter of 2009.
In afternoon trading in New York, the Dow Jones Industrial Average rose 0.19 percent, while the Standard & Poor's 500 Index and the Nasdaq Composite Index both edged higher, advancing 0.02 percent and 0.06 percent respectively.
Google fell almost 4 percent after Motorola issued a warning about its profit outlook. Google is buying Motorola.
"Europe is trying to figure out a way of getting some growth, but at the same time they have austerity," Michael Holland, chairman and founder of New York-based Holland & Co, told Bloomberg News. "In the US, the earnings expectations have been lowered to a point that you'll probably have an OK market reaction."
In a surprise move, Philipp Hildebrand resigned as head of the Swiss central bank after questions were raised about currency trading by his wife. Thomas Jordan, Swiss National Bank vice president, was appointed interim chairman.
(BusinessDesk)