BusinessDesk: "US growth to be extremely lumpy and possibly tenuous if Europe's recession deepens"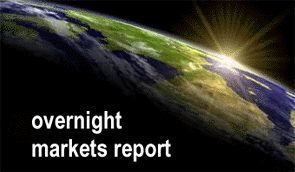 The tables were turned today as disappointing economic data from the US overshadowed better-than-expected demand for bonds sold by struggling euro-zone nations Spain and Italy.
Reports showing that US retail sales rose less than expected in December and that jobless claims climbed more than expected last week weighed on Wall Street.
"The question that has been haunting the market for some time is the underlying strength of the US economy. Although we have had some strong numbers recently, today's numbers were less than expected, disappointing the market," Quincy Krosby, chief market strategist for Prudential Securities, told Reuters.
In afternoon trading in New York, the Dow Jones Industrial Average fell 0.16 percent and the Standard & Poor's 500 Index edged 0.06 percent lower. The Nasdaq Composite Index bucked the trend, up 0.17 percent. Europe's Stoxx 600 Index closed 0.2 percent lower for the day.
Also weighing on the market was Chevron. The stock fell more than 2 percent after the second-biggest American oil company reported fourth-quarter profit was "significantly below" third-quarter results.
Today's data put a slight dent in the recent image of resilience in the world's largest economy.
US retail sales increased 0.1 percent in December, falling short of the 0.3 percent gain forecast in a Bloomberg survey of economists. Jobless claims rose 24,000 to 399,000 in the week ended January 7, compared with a median estimate of 375,000 in a Bloomberg survey.
"The labour market is improving but as seen today, the pace will continue to be extremely lumpy and possibly tenuous if Europe's recession deepens," Peter Boockvar, equity strategist at Miller Tabak & Co in New York, told Reuters.
However, the news from Europe today was positive by and large with successful debt auctions by Spain and Italy. Spain sold 10 billion euros of bonds, twice the target for the sale, while Italy sold 12 billion euros of bills, showing that the European Central Bank's efforts to boost liquidity are easing the strain of refinancing their debt.
The spread between the yields on Spanish and German benchmark bonds narrowed to about 339 basis points from more than 354 basis points at Wednesday's close, while the 10-year yield spread between Italian and German bonds fell below 500 basis points for the first time this year, according to Reuters.
"Basically the only reason this has been taken down so well is abundant ECB liquidity and with another one coming up in February, just for now the market seems very complacent," Michael Leister, strategist at DZ Bank in Frankfurt, told Reuters.
The euro got a lift, last up 0.9 percent against the greenback, after ECB president Mario Draghi said the bank had avoided a credit crunch and that there were signs the economy was stabilising. Europe's central bank kept its key interest rate at 1 percent.
"According to some recent survey indicators, there are tentative signs of stabilisation of economic activity at low levels," Draghi said in Frankfurt.
In the UK, the Bank of England kept its benchmark interest rate at 0.5 percent and its asset-purchase plan at 275 billion pounds (US$422 billion).
"There are significant cross currents," Michael Mullaney, who helps manage US$9.5 billion at Fiduciary Trust in Boston, told Bloomberg.
"Lower borrowing costs will help in the refinancing that's due in the next few months in the euroland in general. Still, they've got to spur growth to get things going. In the US, today's economic numbers were weaker than anticipated. The market has had a nice run here. Sentiment has gotten more bullish, which makes me nervous."
(BusinessDesk)