BusinessDesk: "The ratings downgrade more evidence that the euro-zone sovereign debt crisis has a lot further to run"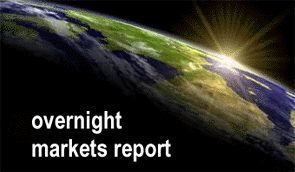 Stocks and bonds in Europe gained, while the euro continued its slide, following Standard & Poor's downgrade to credit ratings of France and several other euro-zone countries on Friday.
Europe's Stoxx 600 Index ended the day with a 0.8 percent gain, rebounding from earlier losses. American markets are closed today for the Martin Luther King Jr holiday.
France managed to draw solid demand for its first debt auction after S&P cut its AAA credit rating by one notch on Friday. The country sold 8.59 billion euros of bills, including 1.895 billion euros of one-year notes at a yield of 0.406 percent, down from 0.454 percent on January 9.
"The bill auctions have been carried out without a problem, which is helpful for market sentiment toward the euro area," Orlando Green, a fixed-income strategist at Credit Agricole Corporate & Investment Bank in London, told Bloomberg News.
"The reaction to the S&P downgrade has been somewhat muted. The move wasn't a surprise and was well-flagged for a number of the issuers."
Yet the downgrade weighed on the euro, which slid again today. It was last 0.2 percent weaker against the greenback at US$1.265. It hit the lowest level in more than a decade against the Japanese yen, reaching 97.04 before recovering to 97.20.
"The ratings downgrade provides more evidence that the euro-zone sovereign debt crisis has a lot further to run," Lee Hardman, a currency strategist at Bank of Tokyo-Mitsubishi UFJ in London, told Bloomberg. "The fundamentals still argue in favour of a continued adjustment lower in the euro."
The European Central Bank was reported to be buying Italian and Spanish government bonds. The yield on Italy's 10-year bond fell three basis points, after earlier rising as much as 22 basis points, while the yield on Spain's 10-year bond declined four basis points.
Also likely to be adjusted are bank dividends in the euro zone, which are set to drop below the levels reached after the collapse of Lehman Brothers. French, Italian and Spanish banks will have the most cuts after UniCredit and Societe Generale scrapped payments for 2011, according to dividend forecasts by Bloomberg that are based on earnings estimates and options prices.
Another worry is that the euro-zone bank sector might be the next to face credit rating downgrades.
Meanwhile Greece sent senior officials to Washington on Monday for meetings with the International Monetary Fund as the country tries to resuscitate debt swap talks with the private sector needed to stave off default, according to Reuters.
Talks with its creditor banks broke down on Friday and are expected to resume on Wednesday.
"There is a little pause in these discussions," Greek Prime Minister Lucas Papademos told CNBC television. "But I am confident that they will continue and we will reach an agreement that is mutually acceptable in time."
Others beg to differ. Pimco's Bill Gross said Greece is heading for default.
S&P's downgrades last week make investors aware that countries can default too, Gross said in a Twitter posting, adding that Greece will prove to be the latest example.
Shares of Carnival sank after its Costa Concordia cruise liner ran aground off Italy's Tuscan coast, killing at least six people. The stock dropped 14 percent in German trading.
(BusinessDesk)