BusinessDesk: After two years deleveraging, consumers again spurring consumption with more credit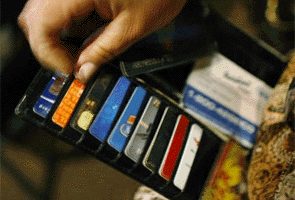 Baby boomers and Generation Y have resumed their spending sprees with demand for credit cards and mortgages on the rise following two years of falling demand, according to credit bureau Veda.
Customer credit card inquiries were up about 11 percent in 2011 compared with a year earlier, with baby boomer inquires showing a sharp rise of some 24 percent.
Mortgage inquiries rose about 13 percent from 2010, with Gen Y leading the generational breakdown up 25 percent.
"Consumers are getting their confidence back when it comes to seeking credit again to support their purchasing," John Roberts, managing director of Veda said in a statement.
Reserve Bank data yesterday showed total credit card billings rose an annual 5.9 percent to a seasonally adjusted $3.08 billion last year, and grew eight months in the year.
The number of consumers defaulting on bills and loan repayments fell by about 18 percent last year when compared to 2010.
Roberts said the commercial sector remains 18 months behind consumers, with New Zealand businesses set to face a 60 day delay when waiting to be paid for goods and services.
"The trouble for businesses is that slow payers have the ability to slow down their businesses – it becomes a nasty downward spiral," he said.
(BusinessDesk)