BusinessDesk: Big positive trade surprise in latest export and import data to December 2011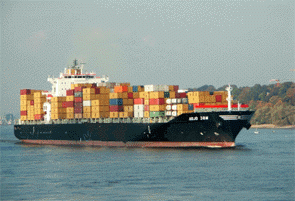 New Zealand reported a trade surplus in December as exports of milk powder, butter and cheese reached records.
The trade balance was a surplus of $338 million in the month of December, Statistics New Zealand said. This compared to a median forecast of a $100 million deficit in a survey by Reuters.
The surplus compared to a deficit of $307 million in November, which was originally reported as a deficit of $308 million.
The value of exports rose 13 percent to $4.3 billion in December from the same month a year earlier, while imports fell 1.6 percent to $4 billion.
"Milk powder, butter and cheese exports reached a record high in December 2011, up $329 million to $1.4 billion.
"This increase was led by exports of unsweetened whole milk powder, which also reached a new high, up $171 million, or 37 percent, with quantities up 30 percent," Statistic New Zealand said.
The annual trade balance was a surplus of $1.1 billion.
Exports to Australia increased 30 percent, but imports from the US decreased 39 percent, mainly due to the importing of a large aircraft in December a year earlier.
There was a trade surplus of $698 million in the December quarter.
(BusinessDesk)
Jane Turner, an economist with ASB, commented that these results are "a very impressive trade surplus on the back of an outstanding performance from dairy exports."
The dairy sector has benefited from both strong prices internationally and favourable weather conditions which have boosted production. Although there has since been some moderation in dairy prices on spot markets, prices still continue to receive strong support.

In addition to this, Agrifax reports that in many regions in NZ, moisture levels are now near perfect for pasture growth.

Along with strong dairy performance, there are also some encouraging signs that manufactured exports continue to perform well, despite some previous signs that foreign demand may be waning.

The Eurozone sovereign debt crisis continues to pose downside risk to the export outlook. However, to date growth in China and the US has help up relatively well.

Also given the continued support to NZ export commodity prices such as dairy and meat, we can expect strong export incomes to provide continued support to NZ's economic recovery.
(Updated with the ASB comment.)