Ernst and Young says its liability is 'probably' limited to between NZ$200,000 and NZ$300,000 from Feltex liquidator's 'baseless' court case against the firm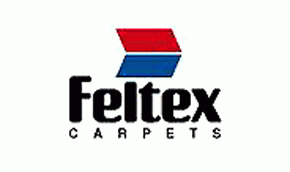 By Gareth Vaughan
The ANZ, which pulled the plug on Feltex in 2006 and tipped the carpet maker into receivership, would be first in the queue to pocket any money obtained by Feltex's liquidator through a legal claim against auditing and financial advisory firm Ernst & Young (E&Y).
However Simon O'Connor, E&Y's Auckland managing partner and head of assurance, told interest.co.nz even if liquidator McDonald Vague is successful in a High Court case that will be "vigorously defended" by E&Y, there's a limitation of liability on his firm's contract with Feltex. O'Connor said off the top of his head he didn't know exactly how much this was, but it wouldn't be large.
"It could be, if I was guessing, I'd say somewhere in the NZ$200,000-$300,000 range probably," O'Connor said. "Personally I would've thought that any legal fees to get to court would be more than that."
Feltex was tipped into receivership in September 2006 after a frustrated ANZ, which was owed A$119.5 million (NZ$153.7 million), pulled the plug. The liquidator's latest report notes, including interest and costs, ANZ is still owed more than A$16 million. That's despite the bank having recouped A$116.95 million mostly from the NZ$129 million sale of Feltex to Australian rival Godfrey Hirst in October 2006.
Feltex shares were sold for NZ$1.70 each in a NZ$254 million June 2004 initial public offering (IPO) when private equity group Credit Suisse First Boston Asian Merchant Partners sold out. By the time the company was tipped into receivership just 27 months later, the share price had collapsed to just 3 cents. McGrathNicol was appointed receiver and McDonald Vague was appointed liquidator in December 2006.
'Incorrect financial statements'
McDonald Vague's statement of claim against E&Y says the liquidator's now settled claim against five former Feltex's directors was "significantly impacted by the incorrect Feltex December 30, 2005 half-year financial statement prepared by E&Y."
Consequently McDonald Vague said it outlined a claim against E&Y to the firm's representatives, who failed to engage in any dialogue towards a resolution of the claim, instead instructing their own solicitors.
"Accordingly, proceedings were issued in early December 2011 against E&Y (NZ and Australia as Stuart Painter, a partner at E&Y Australia, was the lead adviser to Feltex). Details of the claim will be available on our website in due course," McDonald Vague said.
Iain McLennan, McDonald Vague director, confirmed the liquidator was trying to get "some money' from E&Y but wouldn't say how much. McLennan told interest.co.nz he wouldn't discuss figures with the media until his firm had heard back from E&Y, which it was expecting to do in the middle of this week.
The liquidator's action was self funded and stemmed from the settlement of the case against the ex-Feltex directors and McDonald Vague's "analysis of our position as we went through that." If the case is successful any money obtained from E&Y will go to creditors, once the liquidator's costs are covered.
"We would talk to the impacted and affected creditors as to who might receive what," McLennan said.
ANZ at the front of the queue
Secured creditor ANZ is likely to be first cab off the rank. In its latest report McDonald Vague says it has received 614 unsecured creditors claims worth NZ$13.88 million, with NZ$5.7 million stemming from trade creditors and NZ$8.2 million from employees. A total of 166 shareholders have also lodged NZ$6.3 million worth of claims as unsecured creditors with most having bought their shares in the IPO. Shareholders have thus far got nothing back from the Feltex collapse.
Meanwhile, O'Connor described the claim against E&Y as "baseless."
"We'll defend it strongly and frankly if you were to go back and look at the Securities Commission report (on the demise of Feltex) you'll find in there clear conclusion by the Securities Commission that the incorrect reporting in Feltex's accounts in no way contributed to the failure of Feltex," said O'Connor.
"Given you've got the regulator saying that it makes it a pretty interesting sort of claim (by McDonald Vague) to suggest that incorrect reporting resulted in the failure of the company."
Asked why, if this was the case, he thought McDonald Vague had filed a statement of claim against E&Y O'Connor said: "Don't liquidators always look to recover money from any source possible? They've already done one out of court settlement with the directors."
Last May McDonald Vague settled its claim - potentially worth tens of millions of dollars - against former Feltex directors - ex-chairman Tim Saunders, ex-CEO Peter Thomas, plus Peter Hunter, Michael Feeney, and John Hagen - just days before a High Court trial was due to begin. In a brief statement, McDonald Vague said the terms of the settlement were confidential and the settlement reached without any admission of liability by the directors. It described the settlement as a "modest and pragmatic", one reached on a costs saving basis.
The liquidator's claims under the Companies Act, seeking the thick end of NZ$40 million, alleged - among other things that the directors - as significant Feltex shareholders -  put their own interests ahead of the interests of the company itself and its creditors. McDonald Vague also maintained Feltex was  "balance sheet insolvent" from October 25, 2005 until its September 2006 demise.
E&Y 'failed to meet required standards'
McDonald Vague's now settled case against the directors came after a Securities Commission report, released in October 2007, concluded that Feltex failed to disclose certain material information to the sharemarket concerning changes to its banking facility agreement with ANZ in October 2005, Feltex failed to disclose a breach of its banking covenants and did not properly classify its debt in its December 31, 2005 half-year financial statements. Furthermore the Securities Commission said the work undertaken by E&Y in its review of Feltex's December 31, 2005 half-year financial statements failed to meet the required standards.
The liquidator's settlement with the directors came after Registrar of Companies Neville Harris took, and lost, a criminal case against the same five in the District Court. This case, under the Financial Reporting Act, alleged the directors each breached the Act because Feltex's unaudited interim financial statements for the half-year to December 31, 2005 didn't correctly state the "current" status of the ANZ loan facility, or disclose that terms of that lending had been breached by Feltex.
Although the directors acknowledged they had breached the law, the Act provided a defence if the directors could prove they took all reasonable steps to comply. Judge Jan Doogue decided they had established this defence, and acquitted them, noting the five were "all honest men who had conducted themselves at all times with unimpeachable integrity." She blamed E&Y for the breach and classification of about NZ$100 million of debt as non-current when it should have been classified as current, meaning it was due for repayment within 12 months. She awarded NZ$952,111 of costs to the five although this was more than halved on appeal by Harris.
O'Connor said it should be noted E&Y's work for Feltex at the centre of the dispute was a "review" of the company's 2005 half-year financial statements rather than an audit. E&Y was, however, also Feltex's auditor.
"A review is where you have discussions with management and the directors and effectively express a view as to whether, from the work that you've done, anything has come to your attention to indicate that things are wrong," O'Connor said.  "Versus an audit where you actually go and test transactions, count inventory that kind of stuff. An audit is a high level of assurance a review is described as low level of assurance."
Nonetheless McLennan points out E&Y's "review" has seen it criticised by the Securities Commission, the District Court, and the Ministry of Economic Development. On top of this E&Y, and responsible partner Gordon Fulton, were fined NZ$150,000 by the New Zealand Institute of Chartered Accountants after a Securities Commission referral.
O'Connor said E&Y aimed to file its statement of defence this week.
What the Securities Commission said: 'E&Y didn't ask the right questions'
In its report, (the full report is available here), the Securities Commission said it believed E&Y failed in its professional responsibility by not recognising the change in the classification of Feltex's debt from NZ Generally Accepted Accounting Practices (NZ GAAP) to the then new NZ version of International Financial Reporting Standards (IFRS), and how this change affected Feltex in December 2005. However, given questions of liability under the Financial Reporting Act don't arise in regards to the conduct of auditors, the regulator - since replaced by the Financial Markets Authority - wasn't able to refer E&Y to the Registrar of Companies.
The Securities Commission added that in the period leading up to the preparation of its first NZ IFRS accounts, Feltex engaged E&Y, and paid it, for the following services:  Impact assessment of Feltex's NZ IFRS transition, review of the December 31, 2005 financial statements, and audit of Feltex's opening balance sheet as at July 1, 2004 and the restatement of June 30, 2005 results in accordance with NZ IFRS.
"This work done by E&Y in October 2004 did not identify for Feltex, the different basis upon which debt is classified under NZ IFRS, in contrast to previous NZ GAAP. It did not highlight the requirement for non-current debt that there be an unconditional right to defer payment for twelve months. The December 31, 2005 review failed to pick up the non-disclosure of the covenant breaches, and failed to pick up the incorrect classification of debt by the company," the regulator said.
"From its history as Feltex's auditor, E&Y had a thorough knowledge of Feltex's business given that Feltex was a long term audit and business client of E&Y."
"E&Y relied on information provided by the company about Feltex's banking relationship. In this regard, the failure of the company's directors to give sufficient weight to the legal effects of the breach of covenants and the changes to the facility agreement appears to have been compounded by E&Y's failure to identify financial reporting errors," the Securities Commission said.
"In reviewing E&Y's working papers, the Commission has concerns that E&Y did not ask the right questions."
"It is difficult, if not impossible, in the context of a review engagement for the reviewer to rely simply on a 'no indication of no bank support' when seeking to gain sufficient evidence that a breach (of banking covenants) has been remedied and that an unconditional right existed as at December 31, 2005. The nature of the assertions being made, i.e. the breach has been remedied and the facility is unconditional, should have prompted a reviewer to ask more questions, and in all likelihood seek access to relevant documentation or else seek independent assurances."
This article was first published in our email for paid subscribers this morning. See here for more details and to subscribe.