The 'honest men' of Feltex didn't tell us of new agreement with ANZ that hiked interest rates and made loans repayable on 30 days notice, auditor EY says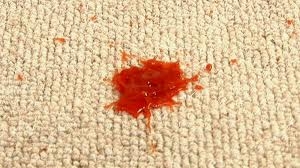 By Gareth Vaughan
Feltex's liquidator is seeking almost NZ$12 million from the failed carpet maker's auditor Ernst & Young (E&Y), plus interest and costs, in a High Court claim to which E&Y's main defence is Feltex failed to inform it of crucial changes to the conditions of its loan deal with ANZ.
Liquidator McDonald Vague is seeking NZ$5.98 million from E&Y New Zealand plus interest from September 23, 2006 (the day after Feltex was tipped into receivership), and costs. It's also seeking NZ$6 million from E&Y Australia plus interest from September 23, 2006 and costs. The liquidator is accusing E&Y of breach of contract and negligence. E&Y denies any wrongdoing on its part.
Feltex was tipped into receivership after a frustrated ANZ, which was owed A$119.5 million (NZ$156 million), pulled the plug. Feltex shares were sold for NZ$1.70 each in a NZ$254 million June 2004 initial public offering when private equity group Credit Suisse First Boston Asian Merchant Partners sold out. McGrathNicol was appointed receiver and McDonald Vague was subsequently appointed liquidator in December 2006.
Including interest and costs, ANZ is still owed more than A$16 million. That's despite the bank having recouped A$116.95 million mostly through the NZ$129 million sale of Feltex to Australian rival Godfrey Hirst in October 2006. Feltex shareholders and unsecured creditors - with the latter claiming NZ$5.7 million - have thus far got nothing back.
Last May McDonald Vague settled a previous claim - potentially worth tens of millions of dollars - against former Feltex directors - ex-chairman Tim Saunders, former-CEO Peter Thomas, Peter Hunter, Michael Feeney, and John Hagen - just days before a High Court trial was due to begin for an undisclosed sum with no admission of liability from the directors. Now it has turned its attention to E&Y, which was Feltex's auditor and separately undertook a "review" of the company's 2005 half-year financial statements and provided advice on the transition of accounting standards to International Financial Reporting Standards (IFRS) from New Zealand Generally Accepted Accounting Principles (GAAP).
ANZ able to declare all debt due and repayable within 30 days
In its statement of claim McDonald Vague notes Feltex agreed to "the fourth deed of amendment and restatement" of its ANZ facility agreement on October 27, 2005. This saw the interest rates on Feltex's various loans - money market, cash advance, term loan, leasing, supplier finance and short-term loan - from ANZ increased, the bank was given the right to review all Feltex facilities annually, and ANZ was then able to declare all sums due and repayable on 30 days notice if it chose to do so.
Feltex's half-year financial statements released on February 20, 2006 classified its ANZ debt as non-current when it should've been classified as current, meaning it was due for repayment within 12 months. Feltex finally acknowledged, via an NZX release on June 23, 2006, that it was in breach of its banking covenants. Its share price subsequently dropped 12 cents per share, McDonald Vague says. A Securities Commission report issued in October 2007 said Feltex had breached the Securities Markets Act from November 4, 2005 until June 23, 2006 because it failed to disclose the covenant breach.
McDonald Vague notes, because of the breach, shareholders can claim compensation from Feltex under the Securities Markets Act. The liquidator has received claims from 166 shareholders worth NZ$6.3 million and McDonald Vague says Feltex suffered "loss by reason of liability to shareholders" of NZ$5.9 million.
E&Y 'approved a financial statement that was materially wrong'
The liquidator also targets E&Y's statement, in its approval of Feltex's 2005 half-year financial statements, that nothing had come to its attention to cause it to believe they didn't fairly present the consolidated financial position of the group as of December 31, 2005. McDonald Vague says E&Y knew, or should've known, Feltex was required to disclose any un-remedied breach of its banking covenants, should've recorded the ANZ debt as a current liability, should've recorded the increased interest rates on its loans as material matters, and have considered what NZX disclosure was required to cover these issues.
"Ernst & Young breached their duty of skill and care to Feltex," McDonald Vague argues.
It also claims E&Y failed to ask Feltex directors', management and staff sufficient - or any- questions on the banking arrangements, the fourth restatement of the ANZ facilities, and the forecast covenant breach. Furthermore E&Y "approved a financial statement that was materially wrong."
On top of this McDonald Vague maintains E&Y Australia misrepresented to Feltex the change from NZ GAAP to IFRS in regards to "current liabilities."  The liquidator says E&Y noted this was merely a change in terminology when it was more substantive than that.
"Had EY Australia provided clear and correct advise on the change to measuring current liabilities from NZ GAAP to IFRS, when the opportunities (and obligations) to do so arose, Feltex would have known that the fourth restatement changes resulted in a substantial change and was material information," says McDonald Vague.
'Feltex didn't tell us'
In their statements of defence both E&Y New Zealand and E&Y Australia say Feltex failed to provide them with the fourth restatement of its ANZ banking agreement. Nor did they receive a letter from Melbourne law firm Herbert Greer & Rundle dated October 24, 2005 that covered the fourth restatement. Furthermore, E&Y maintains, the minutes of a Feltex board meeting at which the fourth restatement was approved on October 25, 2005 failed to record that the ANZ loans were due and payable on 30 days notice or that the fourth restatement didn't address and resolve existing loan covenant breaches.
"The plaintiff (Feltex), by its directors, provided a letter of representation to the first defendant (E&Y New Zealand) that expressly stated that they had complied with all aspects of contractual agreements that would have a material effect on the financial statement in the event of non-compliance," E&Y says.
"The said letter was incorrect and misleading in the circumstances."
This was a breach of duty by Feltex to E&Y, the auditing and financial advisory firm suggests. If Feltex had provided it with the full picture, among other things E&Y would've known issues related to the transition to IFRS needed to be brought to Feltex's attention.
E&Y NZ says its liability limited to NZ$300k; E&Y Australia says 'you can't sue us'
Furthermore, E&Y New Zealand - as Simon O'Connor, E&Y's Auckland managing partner and head of assurance told interest.co.nz last month - says its contract with Feltex limits its civil liability, including interest and costs, to NZ$300,000. And E&Y Australia says a term of its review contract with Feltex sets out that Feltex wouldn't bring any proceedings against it because it is a member of Ernst & Young Global Ltd (EYGL) and was, "at all material times," a member of Ernst & Young International Ltd (EYI).
"Neither EYI or any member of EYGL assumed any responsibility to Feltex in connection with the review engagement contract," E&Y Australia says.
Directors' 'honest men with unimpeachable integrity'
McDonald Vague's settlement with the five Feltex directors last year came after Registrar of Companies Neville Harris took, and lost, a criminal case against the same five in the District Court in 2010. This case, under the Financial Reporting Act, alleged the directors each breached the Act because Feltex's unaudited interim financial statements for the half-year to December 31, 2005 didn't correctly state the "current" status of the ANZ loan facility, or disclose that terms of that lending had been breached by Feltex.
Although the directors acknowledged they had breached the law, the Act provided a defence if the directors could prove they took all reasonable steps to comply. Judge Jan Doogue decided they had established this defence, and acquitted them, noting the five were "all honest men who had conducted themselves at all times with unimpeachable integrity."
A phone conference in the McDonald Vague versus E&Y case will be held with Associate Judge David Abbott tomorrow, March 8.
This article was first published in our email for paid subscribers this morning. See here for more details and to subscribe.