Frequent Kiwi travellers to the US may get in easier as the two countries look to match up customs fast-tracking systems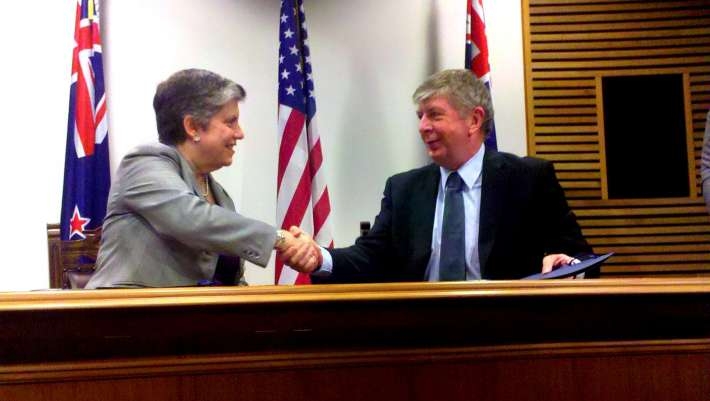 New Zealanders who travel frequently to the United States may not be subject to such stringent checks at the US border in future as the two countries look at integrating their border security systems.
US Secretary of State for Homeland Security Janet Napolitano, along with New Zealand Minister for Customs Maurice Williamson and Minister for Immigration Nathan Guy, signed two statements of intent in Wellington today to work more closely together on border controls and to combat human trafficking in the Pacific.
Napolitano told media on Wednesday morning that the two countries were looking at how New Zealand's Smart Gate system, which is used to fast-track travel between New Zealand and Australia, matched up with America's Global Entry system, a fast-track customs process there for international travellers.
Work would particularly focus on how to better facilitate the travel of New Zealanders who were frequent visitors to the United States, she said.