David Chaston looks at the changing face of NZ where longer life expectancies and a desire (need?) to stay in work is ageing our workforce quickly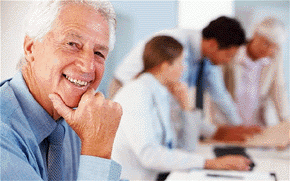 By David Chaston
One worker in twenty is now aged 65 or older.
This is a new record high for the New Zealand workplace.
The number of older workers (65 and older) staying in the workforce has grown from 30,000 in 2000, to over 110,000 today, an all-time high.
In fact, as a proportion of the employed workforce, workers aged 65 and older are now also at their highest proportion ever, exceeding 5% for the first time.
Even the unemployment rate for older workers is low, and staying low. For workers over 55, unemployment is only 3.7% compared with an overall unemployment rate of 7.1%. 
Even more impressively, the unemployment rate for the over-65's is now only 1.5%, the lowest of every age-group category.
More than 18% of everyone over 65 is in the workforce, the highest since the current Statistics NZ data started in 1991.
Just ten years ago, only 9% of this age-group were in the workforce, half the current level.
The challenge is great for this group - they are likely to live at least another 20 years and there are questions as to whether they will have enough financial resources to sustain themselves in a long retirement. Without those capabilities, they will have to supplement their incomes with work. (For more on related issues for employers read this report by the Institute of Policy Studies on workforce ageing).
This is not just a New Zealand phenomena - similar trends are showing up in the US.
As the New York Times recently noted:
The retirement dream seems further away for a lot of baby boomers, and they appear to be responding to that by holding on to their jobs if they can. But that may have worsened the employment prospects for younger workers.
In 2009, the Department of Labour forecast that the GFC would disadvantage older workers. This is what the officials said in 2009:
Older workers (aged 55+) have a number of unique features - such as more specialized skills and knowledge - that make them productive and valued in their current jobs, but that may hinder their job mobility.

These features mean older workers may face more difficulty switching their skills into new work areas, and could put them more at risk of becoming long-term unemployed or leaving the job market altogether if they lose their jobs.
But that has not turned out to be the case. Older workers look like the winners, rather than the losers from employment stresses of the GFC. (To work or not to work; findings from a survey of 65 year old New Zealanders).
Three years ago, the DOL expected the workforce aged over 55 to be one in four by 2020, a shift from one in six in 2007. But the latest data shows it is already one in 4.6 in early 2012 and at current trends it will hit one in four much earlier than 2020 - by our estimates as early as 2015.
These changes are more because older workers are staying in employment longer, than the population is ageing faster, but the combination of the two effects is compounding the shift. (See this 2011 report from the Commission for Financial Literacy and Retirement Income for more on the issue).