Budget 2012- Social Welfare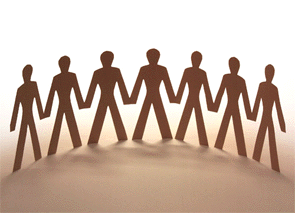 This table outlines the New Zealand Government's planned social welfare spending for the 2012/13 budget year.
Actual spending for the previous four years is on the left and includes, for the sake of comparison, the previous Labour Government's final spending in 2008/09.
The numbers are drawn together from the Vote Social Development, Vote Veteran's Affairs - Social Development and Vote Senior Citizens.
Links to the primary sources used, from Treasury's website, can be found at the bottom of the page.
Please note that some of the allocation titles have been shortened for the sake of space.  Included in the previous year's totals were ACC items which in the 2012/2013 budget are no longer included in the Social Welfare pool
Also note that some welfare and benefits are delivered through the tax system, and the costs of those items are set out here >> 
Figures for each allocation are in millions of NZ$.
| | | | | | | |
| --- | --- | --- | --- | --- | --- | --- |
| Actual 2008/09 | Actual 2009/10 | Actual 2010/11 | Actual 2011/12 | Social Welfare: | Budget 2012/13 | % |
| NZ$m | NZ$m | NZ$m | NZ$m |   |   |   |
| 0.000 | 0.000 | 260.600 | 0.000 | Chch Quake Support | 0.000 | 0.0 |
| 0.000 | 0.000 | 0.000 | 0.000 | Child disability allowance | 0.000 | 0.0 |
| 674.176 | 692.729 | 0.000 | 0.000 | Claim entitlements and services | 0.000 | 0.0 |
| 0.000 | 0.505 | 0.000 | 0.000 | Community Internship programme | 0.000 | 0.0 |
| 7.845 | 0.000 | 0.000 | 0.000 | Community labour market development assistance | 0.000 | 0.0 |
| 11.768 | 0.000 | 0.000 | 0.000 | Community partnership fund | 0.000 | 0.0 |
| 0.000 | 0.000 | 0.000 | 0.000 | Community services card | 0.000 | 0.0 |
| 0.000 | 0.000 | 0.000 | 0.000 | Community services card reimbursements | 0.000 | 0.0 |
| 0.000 | 0.000 | 0.000 | 0.000 | Community-based youth development | 0.000 | 0.0 |
| 0.365 | 0.365 | 0.000 | 0.000 | Contingency and innovations fund | 0.000 | 0.0 |
| 0.000 | 0.151 | 0.000 | 0.000 | Debt write-downs | 0.000 | 0.0 |
| 0.000 | 0.000 | 0.000 | 0.000 | Interest concessions land and buildings | 0.000 | 0.0 |
| 0.428 | 2.920 | 0.042 | 0.000 | Job support scheme | 0.000 | 0.0 |
| 0.172 | 0.543 | 0.543 | 0.000 | Life skills and employment-related training | 0.000 | 0.0 |
| 1.610 | 0.000 | 0.000 | 0.000 | Medical treatment | 0.000 | 0.0 |
| 0.000 | 0.000 | 0.000 | 0.000 | Merit scholarships | 0.000 | 0.0 |
| 0.000 | 0.000 | 0.000 | 0.000 | New approaches to social sector change |   | 0.0 |
| 280.603 | 269.891 | 0.000 | 0.000 | Other compensation | 0.000 | 0.0 |
| 0.000 | 0.000 | 18.959 |   | Other compensation - Treatment injuries for non-earners ACC |   |   |
| 0.000 | 0.000 | 0.000 | 0.000 | Policy advice and ministerial servicing | 0.000 | 0.0 |
| 0.000 | 0.000 | 0.000 | 0.000 | Policy and purchase advice | 0.000 | 0.0 |
| 0.459 | 0.000 | 0.000 | 0.000 | Processing and payment of pensions | 0.000 | 0.0 |
| 2.736 | 3.627 | 0.807 | 0.000 | Redundancy assistance | 0.000 | 0.0 |
| 5.682 | 5.682 | 5.782 | 0.000 | Retirement Commissioner | 0.000 | 0.0 |
| 0.000 | 0.000 | 0.000 | 0.000 | Scholarship and NQF/NCEA awards | 0.000 | 0.0 |
| 0.000 | 0.000 | 0.000 | 0.000 | Social development leadership | 0.000 | 0.0 |
| 0.018 | 0.026 | 0.000 | 0.000 | Special annuities | 0.000 | 0.0 |
| 0.000 | 0.000 | 0.000 | 0.000 | Special benefit | 0.000 | 0.0 |
| 0.000 | 0.000 | 137.013 | 0.000 | Special compensation for GST increase | 0.000 | 0.0 |
| 0.000 | 0.000 | 0.000 | 0.000 | Special needs grants | 0.000 | 0.0 |
| 0.000 | 0.000 | 0.050 | 0.000 | Special Payment for October 1 Tax Rise | 0.000 | 0.0 |
| 0.000 | 0.000 | 0.000 | 0.000 | Special transfer allowance | 0.000 | 0.0 |
| 0.000 | 0.000 | 0.000 | 0.000 | Step Up scholarships | 0.000 | 0.0 |
| 0.000 | 0.000 | 0.000 | 0.000 | Suspensory loan abatement | 0.000 | 0.0 |
| 0.000 | 0.000 | 0.000 | 0.000 | TeachNZ scholarships | 0.000 | 0.0 |
| 0.000 | 0.000 | 0.000 | 0.000 | Temporary additional support | 0.000 | 0.0 |
| 3.650 | 0.000 | 0.000 | 0.000 | Transitional assistance | 0.000 | 0.0 |
| 0.000 | 0.000 | 0.000 | 0.000 | Transitional supplement | 0.000 | 0.0 |
| 0 | 0 | 212.069 | 0.000 | Treating injuries for non-earners - ACC | 0.000 | 0.0 |
| 16.973 | 0.000 | 0.000 | 0.000 | War disablement pensions | 0.000 | 0.0 |
| 0.0000 | 0.000 | 0.200 | 0.400 | Property Management Centre of Expertise | 0.000 | 0.0 |
| 0.000 | 0.000 | 0.150 | 0.150 | Disarmament education grants | 0.000 | 0.0 |
| 0.110 | 0.160 | 0.164 | 0.154 | Regulatory services - ACC | 0.000 | 0.0 |
| 0.194 | 0.200 | 0.200 | 0.200 | Youth workers training scheme | 0.000 | 0.0 |
| 0.268 | 0.337 | 0.337 | 0.303 | Crown entity monitoring | 0.000 | 0.0 |
| 0.000 | 0.000 | 0.000 | 0.305 | Support for grant funding bodies | 0.000 | 0.0 |
| 0.421 | 0.000 | 0.331 | 0.000 | Community internship programme | 0.000 | 0.0 |
| 0.402 | 0.402 | 0.402 | 0.402 | Support for volunteering | 0.000 | 0.0 |
|   |   |   |   |   |   |   |
|   |   |   | 15.292 | Other | 0.000 | 0.0 |
|   |   |   | 0.260 | Other Advice | 0.269 | 0.0 |
|   |   |   | 0.260 | Policy Advice | 0.269 | 0.0 |
| 0.000 | 0.000 | 0.156 | 0.000 | Administration of Trials for MSD | 0.283 | 0.0 |
| 0.318 | 0.450 | 0.450 | 0.450 | Processing and payment of veterans' pensions | 0.443 | 0.0 |
| 0.559 | 0.705 | 0.705 | 0.705 | Family Start/NGO awards | 0.705 | 0.0 |
| 0.884 | 0.889 | 0.889 | 0.000 | Youth development partnership fund | 0.889 | 0.0 |
| 0.000 | 0.000 | 0.367 | 0.000 | Trialing New Approaches to Social Sector Change | 1.224 | 0.0 |
| 1.749 | 1.421 | 1.421 | 1.421 | Management of SuperGold card | 1.407 | 0.0 |
| 0.879 | 0.950 | 1.450 | 1.450 | Assistance to disadvantaged persons | 1.450 | 0.0 |
| 1.757 | 2.157 | 2.157 | 2.157 | Children's Commissioner | 2.157 | 0.0 |
| 0.000 | 0.000 | 1.250 | 1.250 | Promoting positive outcomes for disabled people | 2.160 | 0.0 |
| 1.687 | 1.674 | 1.834 | 0.000 | Policy advice - community | 0.000 | 0.0 |
| 4.993 | 5.885 | 3.162 | 2.382 | Strengthening providers and communities | 2.382 | 0.0 |
| 2.449 | 3.323 | 4.694 |   | Policy and monitoring - ACC |   |   |
| 0.000 | 0.000 | 2.782 | 0.000 | Digital literacy and connection | 0.000 | 0.0 |
| 3.511 | 4.297 | 3.612 | 3.512 | Student placement services | 3.512 | 0.0 |
| 2.499 | 4.159 | 3.472 | 3.546 | Mainstream supported employment program | 3.546 | 0.0 |
| 14.438 | 14.929 | 13.701 |   | Administration of grants |   |   |
| 2.560 | 2.560 | 2.560 |   | Community development scheme |   |   |
| 3.334 | 4.381 | 4.023 | 4.400 | Prevention services | 4.045 | 0.0 |
| 5.932 | 5.066 | 5.066 |   | Charities - administration |   |   |
|   |   |   | 12.547 | Youth independent benefit | 1.632 | 0.0 |
| 5.026 | 5.548 | 5.348 | 0.000 | Youth development | 2.974 | 0.0 |
| 7.190 | 5.841 | 5.589 | 5.411 | Policy, research and evaluation |   |   |
| 5.510 | 5.702 | 5.682 | 5.655 | Administration of Community Services Card | 5.274 | 0.0 |
| 5.123 | 5.320 | 5.935 |   | Community advisory services |   |   |
|   |   |   |   | Planning, correspondence & monitoring | 5.554 | 0.0 |
| 8.495 | 8.146 | 7.885 | 6.851 | Services for young people | 5.554 | 0.0 |
| 8.170 | 7.770 | 7.947 | 8.124 | Families Commission | 7.124 | 0.0 |
| 7.567 | 8.370 | 8.311 | 8.127 | Development and funding of community services | 8.227 | 0.0 |
| 10.380 | 8.256 | 8.620 | 8.474 | Labour market analysis and knowledge |   |   |
| 8.539 | 9.184 | 8.762 | 8.678 | Education and prevention services | 8.706 | 0.0 |
| 7.239 | 8.808 | 7.778 | 7.222 | Adoption services | 7.142 | 0.0 |
| 13.967 | 13.873 | 14.000 | 12.500 | Community organisation grants scheme |   |   |
| 0.000 | 0.000 | 0.000 | 12.657 | Youth transition services | 0.000 | 0.0 |
| 0.000 | 0.000 | 35.771 | 13.478 | Compensation Entitlements - ACC |   |   |
|   |   |   |   | Support for youth and young parent recipients | 12.742 | 0.1 |
| 14.103 | 14.282 | 33.773 | 13.233 | Special circumstance assistance | 13.339 | 0.1 |
| 15.903 | 19.385 | 16.232 | 12.547 | Independent youth benefit | 1.632 | 0.0 |
| 0.000 | 0.000 | 0.000 | 16.367 | Management of Student Loans | 15.593 | 0.1 |
| 16.342 | 16.682 | 14.932 | 14.835 | Collection of balances owed by former clients and non-beneficiaries | 14.084 | 0.1 |
| 29.702 | 23.467 | 19.797 | 16.136 | Employment related training assistance | 14.268 | 0.1 |
| 4.383 | 4.109 | 4.753 | 16.829 | Connected communities | 15.079 | 0.1 |
| 18.519 | 18.748 | 18.255 | 19.153 | Out of school care programs | 18.853 | 0.1 |
| 17.018 | 17.739 | 17.859 | 17.813 | Counselling and rehabilitation services | 17.829 | 0.1 |
| 35.400 | 32.400 | 32.922 | 16.094 | Management of student support | 15.998 | 0.1 |
|   |   |   |   | Support for disengaged young people | 19.420 | 0.1 |
| 16.782 | 22.754 | 22.575 | 22.233 | Transition to work | 21.921 | 0.1 |
| 41.690 | 44.645 | 39.241 | 30.762 | Study scholarships and awards | 28.137 | 0.1 |
| 31.568 | 31.318 | 32.036 | 33.475 | Family and community services | 35.546 | 0.2 |
| 38.832 | 35.453 | 36.761 | 36.331 | Services to protect the integrity of the benefit system | 35.316 | 0.2 |
| 34.952 | 34.439 | 38.473 | 35.854 | Income support and assistance to seniors | 34.960 | 0.2 |
| 50.278 | 45.041 | 39.547 | 37.372 | Benefits paid in Australia | 21.986 | 0.1 |
| 45.611 | 44.224 | 42.474 | 37.261 | Social policy advice |   |   |
|   |   |   |   | Social policy advice (Research) | 30.550 | 0.1 |
|   |   |   |   | Youth & Young Parent Payment | 38.272 | 0.2 |
| 89.153 | 86.024 | 69.040 | 54.515 | Vocational skills training | 54.635 | 0.3 |
| 71.683 | 117.573 | 61.439 | 70.639 | MSD - CapEx | 72.439 | 0.3 |
| 51.429 | 69.573 | 71.017 | 71.909 | Family wellbeing services | 78.476 | 0.4 |
| 69.601 | 72.655 | 74.094 | 75.923 | Widow's Benefit | 74.736 | 0.3 |
| 55.214 | 59.187 | 64.783 | 78.891 | Case management and supporting services |   |   |
| 87.956 | 88.240 | 86.608 | 88.285 | Vocational services for people with disabilities | 89.042 | 0.4 |
| 87.526 | 100.988 | 107.528 | 111.499 | Orphan's/unsupported child's benefit | 114.879 | 0.5 |
| 89.940 | 101.976 | 134.455 | 112.177 | Strong Families | 104.874 | 0.5 |
| 63.441 | 113.461 | 121.396 | 111.094 | Employment assistance | 93.468 | 0.4 |
| 100.765 | 119.634 | 134.149 | 133.376 | Youth justice services | 132.440 | 0.6 |
| 156.902 | 177.424 | 164.757 | 148.043 | Recoverable assistance | 147.985 | 0.7 |
| 175.861 | 179.339 | 178.191 | 176.483 | Veterans' pension | 171.709 | 0.8 |
| 159.077 | 178.271 | 189.696 | 189.114 | Childcare assistance | 191.081 | 0.9 |
| 223.465 | 241.103 | 265.847 |   | Public Health Acute Services |   |   |
| 227.322 | 272.963 | 277.637 | 266.432 | Hardship Assistance | 282.877 | 1.3 |
| 312.435 | 317.782 | 325.744 | 334.247 | Care and Protection Services | 345.765 | 1.6 |
| 415.797 | 440.004 | 445.225 | 425.794 | Tailored Sets of Services to Help People into Work or Achieve Independence | 421.057 | 1.9 |
| 389.886 | 411.711 | 410.370 | 402.592 | Disability Assistance | 365.589 | 1.7 |
| 553.930 | 821.835 | 764.074 | 653.180 | Debt write-downs | 54.748 | 0.3 |
| 0.000 | 0.000 | 624.392 |   | Rehabilitation Entitlements and Services |   |   |
| 444.268 | 589.311 | 625.751 | 649.278 | Student allowances | 601.582 | 2.8 |
| 613.471 | 713.516 | 742.413 | 773.846 | Sickness benefit | 781.488 | 3.6 |
| 585.867 | 938.662 | 958.776 | 887.653 | Unemployment benefit and emergency benefit | 880.592 | 4.0 |
| 989.385 | 1,157.683 | 1,202.441 | 1,202.759 | Accommodation assistance | 1,242.983 | 5.7 |
| 1,259.625 | 1,302.459 | 1,306.966 | 1,325.765 | Invalid's benefit | 1,320.559 | 6.1 |
| 1,350.257 | 1,543.251 | 1,579.480 | 1,607.443 | Student loans | 1,643.644 | 7.5 |
| 1,530.294 | 1,694.360 | 1,764.909 | 1,818.271 | Domestic purposes benefit | 1,819.655 | 8.3 |
| 7,744.149 | 8,287.230 | 8,833.186 | 9,587.267 | New Zealand Superannuation | 10,242.827 | 47.0 |
|   |   |   |   |   |   |   |
| 19,452.6 | 21,718.3 | 22,807.0 | 21,742.4 | Totals: | 21,811.0 |   |
Note that some welfare and benefits are delivered through the tax system, and the costs of those items are set out here >>
You can get back to the main page that summarises all government spending here >> 
Sources:
Social Development: http://www.treasury.govt.nz/budget/2012/estimates/est12socdev.pdf
Senior Citizens: http://www.treasury.govt.nz/budget/2012/estimates/est12sencit.pdf
Veteran's Affair's - Social Development: http://www.treasury.govt.nz/budget/2012/estimates/est12vetsoc.pdf