Rejecting Haier's NZ$1.28 per share offer for Fisher and Paykel Appliances out of patriotism would be a 'silly' approach to investing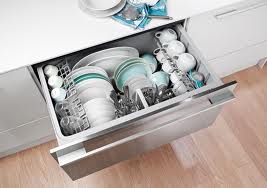 Simon Botherway, a former Fisher & Paykel Appliances independent director, says "ma and pa" retail shareholders deciding not to accept Haier's NZ$1.28 per share takeover offer out of patriotism, or a renewed enthusiasm for the whiteware industry, would be taking a "silly" approach to investing.
Botherway, an F&P Appliances director from August 2009 until April 2011 but no longer a shareholder in the company himself, told interest.co.nz he believed the company's current independent directors had made a considered recommendation on Haier's increased offer. Up 8 cents from its initial NZ$1.20 per share bid, Haier's increased bid is just within the NZ$1.28 to NZ$1.57 independent valuation range for F&P Appliances, which includes consumer lender Fisher & Paykel Finance, from Grant Samuel.
"F&P Appliances has some very good businesses such as direct drive motors, but also some challenging businesses that increasingly require global scale and reach to achieve success," Botherway said.
"Some commentators are suggesting that small shareholders may choose not to sell due to patriotism or a renewed enthusiasm for the future of the whiteware business. I think this is a silly approach to investing. If investors want to retain an exposure to whiteware there are several listed global scale companies they can buy instead and on cheaper multiples than implicit in the Haier bid."
Craigs Investment Partners broker Greg Easton was quoted in the Otago Daily Times saying the Haier takeover bid had "brought out the patriotism and pride in the company by shareholders."
On Thursday F&P Appliances' independent directors said shareholders should accept the increased Haier offer. Institutional investors AMP Capital Investors, the Accident Compensation Corporation and Harbour Asset Management, representing about 14.1%, have committed to accepting the NZ$1.28 per share offer. This is in addition to Haier, which started as a 20% shareholder itself, previously getting support from second largest F&P Appliances shareholder, Allan Gray, for its 17.5%, meaning Haier now has 51.95% - and control - of the New Zealand company.
The main question now is whether Haier can get to 90% giving it the right to compulsorily acquire the remaining shares, take 100% of F&P Appliances, and delist the company from the sharemarket. Haier does, however, still require Overseas Investment Office approval.
F&P Appliances' independent directors are chairman Keith Turner, Philip Lough, Lynley Marshall and Bill Roest.
'Fair market value'
Grant Samuel says its F&P Appliances valuation (see more detail in the charts below) was estimated on the basis of fair market value as a going concern, defined as the estimated price that could be realised in an open market over a reasonable period of time assuming potential buyers have full information. Haier paid NZ$82 million or an average of 57c per share for its 20% shareholding in 2009. F&P Appliances shares were trading at 75c immediately prior to Haier's initial offer. They were trading at NZ$1.26 on Friday afternoon.
Haier's May 2009 buy in was part of a NZ$143 million capital raising exercise by F&P Appliances after the company had breached its banking covenants when its debt topped NZ$500 million and sales plummeted. To cut costs F&P Appliances also shifted much of its whiteware manufacturing to Thailand and Mexico from New Zealand, Australia and the United States.
Founded as F&P Industries in January 1934 by Maurice Paykel and his soon-to-be brother-in-law Woolf Fisher, the group is best known for the whiteware - ovens, fridges, dishwashers and washing machines - it makes. Medical devise maker Fisher & Paykel Healthcare was split off from the rest of the group and listed on the sharemarket as a stand alone company in 2001. Founded in 1973, F&P Finance started out with the primary activity of renting TVs under the F&P Dealer Rentals Ltd name. In 2003 it acquired the Farmers Trading Company's finance and insurance operations in a NZ$311 million deal.