Sales of both new and used imported vehicles returning to pre-GFC levels; commercial vehicles sales strong also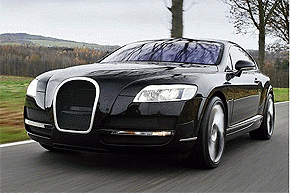 Sales of new cars are booming too, much like the real estate market.
October data from NZTA shows that 7,336 new cars and 6,867 imported used cars were sold in the month, levels that are similar to those recorded in the 2006 - 2008 period.
These October sales levels represent growth of +35.2% over the same month a year ago for new cars, and growth of +9.6% for used imports.
For the full year to October, growth in new cars is an impressive +18.3% compared with the previous full year.
The picture is not so positive for used imports - on a full year basis to October, these have fallen -4.6% due to the adjustments that industry has had to make to respond to the updated emmissions and fuel efficiency regulations.
The most popular brand of new cars sold in October are Toyotas (1,862), a long way ahead of second place Ford (928). Toyota was also the most popular brand of used import (1,790), but more closely followed by Nissan (1,283) and Mazda (1,199).
There were two Aston Martins sold in October, zero Ferraris (although there were two used imports sold), one Maserati, one Bentley and one Rolls Royce. Eleven Porsches were sold in the month.
Sales on commercial vehicles were also up strongly, up +28.4% from the same month a year ago and up +11.2% on a full year basis.
October is often a peak month for vehicle sales, and this year is the highest such month in four years, reprising the levels last seen before the GFC.