Treasury not bunch of neo-liberal orthodoxists, Secretary Makhlouf says; 'We're people who think really hard about evidence'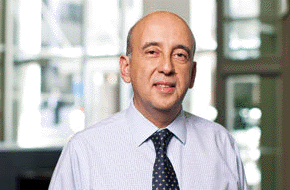 By Alex Tarrant
We're not a bunch of neo-liberal orthodoxists.
That's the message from Treasury Secretary Gabriel Makhlouf as he continues the crusade to prove the public servants at number one The Terrace are not a bunch of pencil heads living in an ivory tower.
Appearing before Parliament's Finance and Expenditure Select Committee on Wednesday, Makhlouf was responding to comments from New Zealand First leader Winston Peters criticising Treasury's "Monty Python analysis" and "orthodox neo-liberal advice."
"Firstly, we're not neo-liberal orthodoxists," Makhlouf said.
"I'm happy to put it on the record now."
"What we are, are people who think really hard about evidence, and really hard about the quality of our analysis, and really hard about how we're going to improve the living standards of New Zealanders," he said.
"Living standards – you can call it quality of life if you want – is what we're focussed on. In some ways I don't think it's a brand new thing that the Treasury's doing.
"What it is, is we're actually explaining it better. We ourselves are understanding it better, and we don't see inconsistencies between improving living standards and some of the stuff that people would describe as orthodox," Makhlouf said.
"I'm completely relaxed about it. You could call me unorthodox or you could call me orthodox. But we're focussed on improving New Zealand's living standards," he said.
Advice needed to be based on good evidence, while implementation and execution were just as important pieces of advice and analysis as the theory behind policy recommendations.