Instant Finance lending 'disappointing' this year and below management expectations as it seeks up to NZ$12 mln through redeemable preference share issue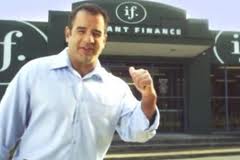 By Gareth Vaughan
 Instant Finance says lending so far this year has been disappointing and below its management's expectations with even its typical "needs based" borrowers focusing on saving and repaying debt.
In an offer document for an issue of up to NZ$12 million worth of redeemable preference shares, the consumer lender says the overall level of lending it has done since March 31 is NZ$1.3 million lower than in the same period of 2011. The company says it wrote 12,003 loans and lent NZ$49.4 million between April 1, 2011 and September 30, 2011, compared with 10,959 loans and advances totaling NZ$48.1 million in the same period of this year.
"Lending for the 2013 financial year to date was below management expectations for that period, and it was somewhat disappointing that the company has not exceeded 2011 lending levels despite the additional lending volumes being generated by new branches in Hastings, Dunedin and Tauranga," Instant Finance says.
"While overall lending volumes have generally been resistant to economic conditions in the past, it has become apparent that even 'needs based' borrowers such as the traditional Instant Finance customers are focused on saving and repaying debt."
Instant Finance says it's therefore budgeting for an increase in its impaired asset expenses for its 2013 financial year and beyond. The company's profit after tax for the year to March 31, 2012 rose NZ$1 million to NZ$6.3 million, a level it now aims to be "at or about" for the foreseeable future. Impaired asset charges rose NZ$200,000 to NZ$1.2 million, which is near historic lows.
Instant Finance specialises in personal loans of between NZ$200 and NZ$20,000 to what its CEO Richard de Lautour describes as "needs based" borrowers rather than people borrowing for "aspirational" purposes.
The company, which advertises heavily on TV using former rugby league star Stacey Jones, had a weighted average interest rate on its loans of 29.79% as at March 31. Instant Finance's net weighted average interest rate gap - between what it pays its lenders and what it charges its borrowers - was 16.84%.
Instant Finance's major owners are Auckland's Nausbaum family and Peter Mitchell, best known as owners of the famous race horse Bonecrusher. Earlier this year Westpac took over as the funder of Instant Finance's loans from Fortress Credit Corporation through a new securitisation deal. However, Fortress retains a 10.3% shareholding in Auckland-based Instant Finance.
Westpac deal a 'coup'
In the offer document de Lautour describes the Westpac funding deal as "quite a coup" and says Instant Finance is well placed and determined to establish a long-term business relationship with the bank. A condition of the borrowing agreement with Westpac is that receivables originated through Instant Finance's Manukau branch don't total more than 25% of all receivables owned by the trust used for the Westpac financing. Borrowing costs through the Westpac deal are lower than those previously paid to Fortress.
"Westpac facility interest rates are based on bank bill rates, which  Instant Finance does not expect to increase until late 2013 at the earliest," the company says.
Instant Finance is looking to raise at least NZ$10 million through the preference share issue, plus up to another NZ$2 million through oversubscriptions. It's seeking the money to replace two previous redeemable preference share issues, dating from 2008, worth a combined NZ$8.6 million, which are due for repayment in December. Any money raised in addition to what the company owes on its maturing preference shares will be used to provide cash reserves to help fund potential future growth, it says.
The company says a cumulative preferential dividend calculated at the rate of 9% per annum on the issue price will be paid quarterly on the last business day of each March, June, September and December. Full imputation credits will be attached to the dividends. Instant Finance is paying a weighted average interest rate of 13.82% on its outstanding redeemable preference shares, which were issued in two tranches.
To be issued on December 19, the new preference shares will mature four years later but might be repaid after three years if Instant Finance chooses to do so. On any winding up of the company, the preference shares will rank behind all Instant Finance's liabilities. It says it has enough money to repay its existing redeemable preference shares so it's not necessary for the new offer to be fully subscribed. The minimum investment amount is NZ$5,000.
As of October 24, Instant Finance says NZ$42 million was drawn from its NZ$60 million Westpac funding facility. The company says about 85% of its new lending each month goes to existing customers. It also says more than 85% of customers have had two or more loans and around half current customers have had five or more loans from Instant Finance. The average size of its loans is put at NZ$3,800 with loan terms ranging from a month and three years, with about 44% of loans by number and 23% by value for 18 months or less.
Loans are generally secured by a charge over assets owned by borrowers such as vehicles and personal chattels. The company says about 90% of its consumer loans are covered by payment protection insurance underwritten by Allianz New Zealand Limited.
As of March 31, Instant Finance had shareholder equity of NZ$27.3 million and loan receivables, net of impairment provisions, of NZ$77.9 million.
This article was first published in our email for paid subscribers this morning. See here for more details and to subscribe.