Price for units in the Fonterra Shareholders' Fund set at $5.50 per unit; 'top of range'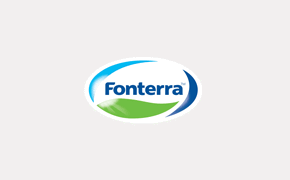 A Fonterra media release:
Fonterra Co-operative Group Limited announced today a Final Price for Units in the Fonterra Shareholders' Fund of $5.50 per Unit.
The price – which was at the top end of the range provided in the Fund's prospectus - was decided after institutional and NZX firms submitted their bids for Units on 26-27 November.
Chairman Sir Henry van der Heyden said this was positive news for farmer shareholders.
Fonterra Shares on the Fonterra Shareholders' Market are expected to track the price of Units in the Fonterra Shareholders' Fund when trading starts this Friday.
Chief Executive Theo Spierings said: "Investors recognised there was some complexity in the structure of Trading Among Farmers, but there was strong acknowledgement of Fonterra's leading position and clear growth strategy.
"As a result of this strong level of interest, the Fund will launch at a size of $525 million."
"More than 2,500 members of the 'Fonterra Family', as well as around 7,000 retail and institutional investors have taken up the opportunity to gain exposure to the dairy sector and Fonterra's future successes."
"With an initial Fund size of $525 million, we have been able to ensure that those eligible under the Friends of Fonterra and Bonlac Supply Company categories will receive their requested amounts," said Mr Spierings.
A total 58 per cent of Units has been allocated to New Zealand retail and institutional investors, as well as the Friends of Fonterra (including Bonlac).
The remainder has been allocated to institutions based offshore.
"We are pleased that the allocations reflect the Co-operative's objectives. The majority of Units are held by New Zealanders. And we have a good balance between retail investors who are more likely to hold onto their Units, and professional offshore and New Zealand investors who are likely to actively trade Units and provide liquidity in the Fund," said Mr Spierings.
Following the closure of the Supply Offer, Fonterra has confirmed it will issue around 90 million Shares to the Fonterra Farmer Custodian. This will support a Fund size of $525 million.
The issue of Shares by Fonterra would, at the most, affect the Co-operative's Earnings per Share by about one cent.
Fonterra does not intend to permanently retain the resulting equity.Mr Spierings said both the Fonterra Shareholders' Market and Fund were on track to begin operating from Friday.