Govt to hike petrol taxes and road user charges 9 cents over three years to pay for 'roads of national significance'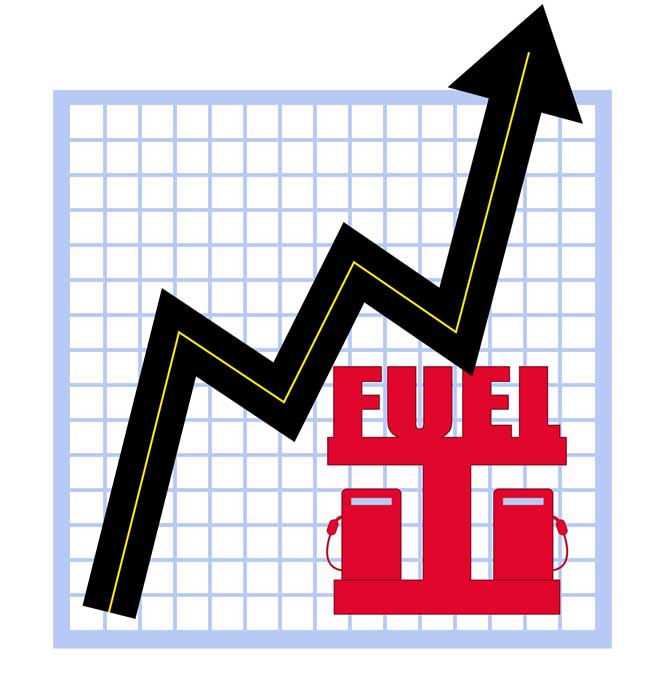 By Alex Tarrant
The government will hike petrol tax by three cents a litre every year over the next three years to fund its Roads of National Significance programme and other roading projects, while road user charges will also rise, Transport Minister Gerry Brownlee says.
The current rate of petrol excise for the National Land Transport Management Fund is 50.5 cents a litre, following a 2 cent/litre rise on August 1 this year. The latest announcement would take that to 59.5 cents/litre by July 2015, a rise over the three year period of nearly 18%.
On top of that, there is a 9.90 cents/litre ACC levy charged, a 0.045 cent/litre petroleum or engine fuel monitoring levy, and local authority fuel taxes of 0.66 cents/litre, giving current total fuel taxes before GST of 61.105 cents per litre.
Ahead of the 2011 election, the government deferred a petrol excise tax hike, citing tight economic conditions as the reason for doing so.
"Given the ongoing economic impact of the global recession and the Christchurch earthquakes, it makes sense to hold off on the increase for another year so as not to add further costs to the economy," then-Transport Minister Steven Joyce said in April last year.
Joyce tipped greater increases in coming years to pay for the 2011 deferral.
Today, Brownlee said the Government was "keen to keep overall costs down for households and business."
"The cost of living, as measured by consumer inflation, is at a 13-year low and interest rates are at 50-year lows. This announcement allows businesses and motorists to plan for the increases," he said.
"Any further proposed increases in petrol excise duty and road user charges from 2016 onwards will be considered by Cabinet on a case-by-case basis."
See the release from Brownlee below:
The Government will increase petrol excise duty by three cents a litre on 1 July 2013, 1 July 2014 and 1 July 2015, Transport Minister Gerry Brownlee says.

Road user charges will also be increased by an equivalent amount.

Mr Brownlee says the increases are required to deliver the Roads of National Significance (RoNS) programme and other roading projects to the timeline set out in the Government Policy Statement on Land Transport Funding 2012.

"Excise increases in recent years have helped maintain the real value of the Land Transport Fund.

"These latest increases will also achieve that, and allow for continuing investment in the Government's state highway building programme and other transport projects.

"In particular the guaranteed funding stream delivered by the increases has allowed the NZ Transport Agency to confirm it will begin work on four projects in the 2013/14 financial year: the Rangiriri and Tamahere-Cambridge sections of the Waikato Expressway, the Mackays to Peka Peka section of the Wellington Northern Corridor (subject to the granting of regulatory consents) and the four-laning of the Groynes to Sawyers Arms (Johns Road) section of the Western Corridor in Christchurch (subject to the granting of regulatory consents).

"We have considered innovative ways to deliver the RoNS programme, agreeing to the procurement of Wellington's Transmission Gully project through a public-private partnership and asking the NZ Transport Agency to investigate tolling the route," Mr Brownlee says.

"The series of July increases will also ready the Fund for investment in upper North Island transport projects beyond the RoNS programme."

Amendments to the Customs and Excise Act 1996 and the Road User Charges (Rates) Regulations 2012 will be required to enable the series of increases.  New road user charges rates will be published at least six weeks prior to the increase.

"The Government is keen to keep overall costs down for households and business.  The cost of living, as measured by consumer inflation, is at a 13-year low and interest rates are at 50-year lows.

"This announcement allows businesses and motorists to plan for the increases," Mr Brownlee says.

"Any further proposed increases in petrol excise duty and road user charges from 2016 onwards will be considered by Cabinet on a case-by-case basis."

For more information on the above projects visit www.nzta.govt.nz
Read the reaction from the Green Party below:
National's plan to increase the petrol excise duty by 18% to pay for its so-called 'Roads of National Significance' is a waste of taxpayer money that will unfairly make working families pay for motorways that few will use, Green Party transport spokesperson Julie Anne Genter said today.

In November, the Greens first revealed a leaked New Transport Agency document outlining National's plans to fill the billion dollar hole in the transport budget created by its motorway projects by borrowing in the form of Public-Private Partnerships (PPPs) and increasing petrol tax by 9 cents a litre, or 18%. Transport Minister Gerry Brownlee today confirmed the increase in petrol tax, having recently confirmed plans for a Transmission Gully PPP.

Analysis of National's motorway projects shows just 4% of road journeys will use these routes.

"All Kiwis who drive will soon be paying for National's white elephant motorways that few people will use," said Ms Genter.

"Transmission Gully, the Kapiti Expressway, and the Puhoi to Wellsford Holiday Highway will cost billions of dollars for little benefit and will be used by only a few percent of drivers.

"The Government shouldn't increase tax on all New Zealand families just so that it can pour billions into boondoggles that aren't worth building.

"National is taxing us more on petrol to lock us into a petrol-dependent lifestyle. Instead, we should be investing the transport budget into projects that will allow Kiwis to avoid rising petrol prices by taking public transport, cycling, or walking.

"Projects like the Auckland's City Rail Link are sustainable, cost-effective, and reduce congestion. That's a smart, green use of taxpayer money; that's where the Greens would invest," said Ms Genter.

Additional information: