SFO eyeing rewards for whistleblowers similar to those now used in United States to catch Ponzi schemers, fraudsters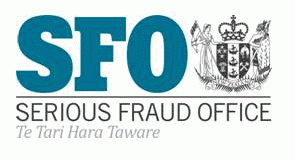 By Bernard Hickey
The Serious Fraud Office (SFO) has said it is in the early stages of considering whether to offer rewards, bounties and percentages of fines to whistleblowers providing evidence to detect serious frauds and the sorts of Ponzi schemes similar to the one run by Bernie Madoff.
"There has been some early discussions," SFO Acting CEO Simon McArley told a news conference before a seminar on Economic Crime in Auckland. 
The seminar's headline speaker is Harry Markopolos, the whistleblower and independent fraud investigator who uncovered Ponzi schemer Bernie Madoff 8 years before his scheme collapsed. Markopolos told the news conference about the rewards now available to whistleblowers in the United States.
He said the US Congress had set up a US$452 million fund for such whistleblowers and it had been successful. US authorities were now receiving 7-8 tipoffs a day and 20% of the tips were leading to successful prosecutions.
UK and EU regulators also at the conference said they did not have such reward programmes, saying they instead focused on assuring whistleblowers of their anonymity.
Elsewhere,  McArley referred to the Serious Fraud Office's 7 investigations into Ponzi schemes in New Zealand over the last 12 to 18 months, including Ross Asset Management, B'On Financial and Allan Hubbard's Aorangi Securities.
This is the first official recognition that Aorangi was a Ponzi scheme.