ANZ retirement savings confidence survey shows less than half of all savers are confident of achieving goals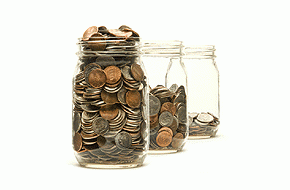 Young people saving for their retirement are now markedly less confident about achieving their goals than they were a few months ago, according to the ANZ Bank.
The bank's latest Retirement Savings Confidence Baromenter, compiled during November and December,  shows that only 54% of 15-24 year-olds who are saving for retirement are confident they will get to their targets. This is down from a figure of 58% when the last survey was conducted in September and October.
The latest survey shows that of all those saving for retirement less than half - 47% - believe they will meet their goals. This figure is unchanged from the previous survey.
The current survey asked 1269 people aged 15 to 64 about the level of retirement income they would like to have in addition to New Zealand Superannuation.
ANZ's managing director of wealth and private banking for NZ John Body noted the apparent drop of confidence among young savers.
"In the previous survey more young people were confident of achieving their retirement saving goals than those closer to retirement. This time, confidence has levelled across the field," he said.
Those closer to retirement have actually become somewhat more confident, with 41% of those in the 55-64 bracket now thinking they will achieve their goals, compared with just 35% in the last survey.
The survey shows that there are still a lot of people not saving for retirement at all. Some 36% of those surveyed are not currently saving for retirement at all, which is a similar percentage to that recorded last time, while down on the 39% figure that was recorded in the middle of last year.
Body said it was important for young people to realise that time was on their side.
"Starting to save early in your career will make a considerable difference to the lump sum amount you can turn into retirement income when you reach 65.
"If you put off your savings until later, the difference in the weekly income you can expect during retirement could run into hundreds of dollars."
Among those who are saving, more than half say that KiwSaver is their primary means of reaching retirement savings goals, while 13% are counting on investment property. Those with diversified assets, including property and managed funds were more confident, the ANZ said. Just 6% of those surveyed intend to live solely on NZ Super.
"We are finding that a lot of people have been ticking the box to join KiwiSaver but then they are not taking further interest in how it can help them meet their goals," Body said.
"Many don't know what investment fund they are in, despite regular communications. These responses are similar whether people have been automatically enrolled at the workplace into a default scheme or actively joined themselves,.
"KiwiSaver is still relatively new and it has already made a positive impact for people who have never saved before, but there is still plenty of work to be done to help people gain confidence in setting a plan and achieving their retirement goals."