New Zealand's newest bank boosts interim profit to NZ$10.7 million from NZ$9.8 million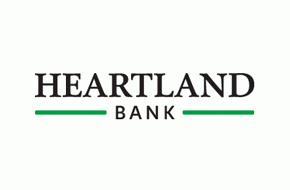 Heartland New Zealand today announced a net profit after tax of NZ$10.7m for the half year to December 2012.
This was up NZ$0.9 million from the NZ $9.8 million (which included a one-off deferred tax benefit of $6.2m) for the previous corresponding half year ended.
It is the first result announced since Heartland officially became New Zealand's 22nd bank when granted registration by the Reserve Bank of New Zealand just before Christmas 2012.
The previous result had included a one-off deferred tax benefit of NZ$6.2 million. An interim dividend of 2.0 cents per share, fully imputed, will be paid for the latest period.
Chief executive Jeff Greenslade said Heartland was focused on generating acceptable and sustainable earnings from the 2014 financial year onwards.
"Strategies are being formulated to ensure that in the 2014 financial year there is increasing net operating income through both asset growth and cost of funds reduction, reduced costs throughout the business, reducing non-core property impairments and more efficient use of capital."
Net profit before tax in the six months to December 2012 was NZ$14.9 million. This is up NZ$9.3 million from the NZ$5.6m net profit before tax previously. Earnings Per Share was $0.03 calculated on weighted average shares.
Heartland said significant shareholder Greg Tomlinson (who holds around 9% of the NZX-listed shares) had been invited to join the parent company board. Tomlinson is from Marlborough, and maintains private investments in the wine, healthcare, pharmaceutical and finance industries.
In terms of opoerating detail for the half-year to December, Heartland's net finance receivables reduced from NZ$2.1 bln at June 30 to NZ$2.0 bln at December 31, a reduction of NZ$33.5 million, as asset growth overall in the core business (Rural, Business and Consumer channels) was offset by reductions in Non-Core Property and Retail (where the mortgage book declined).
Cash and cash equivalents increased from NZ$89.7 million to NZ$125.4 million as higher cash holdings were held to support ongoing liquidity targets.
Borrowings remained at NZ$1.9 bln due to the small movement in total assets. Net Tangible Assets (NTA) increased from NZ$343.7 million to NZ$350.0 million. On a per share basis NTA had risen to 90c at December 31 compared with 88c  in June and 85c the previous December..
Heartland was formed through the merger of Marac Finance, CBS Canterbury and the Southern Cross Building Society in January 2011. It officially became the country's 22nd registered bank shortly before Christmas 2012. At that time Standard & Poor's reaffirmed its credit rating at BBB-, the lowest investment grade rating.
A the time chairman Bruce Irvine said: "Heartland has now achieved its goal of becoming the only New Zealand operated, controlled and managed banking group, with a parent company listed on the NZX Main Board."
At the time also, chief executive Jeff Greenslade said Heartland would remain New Zealand focussed and was part of a "new breed" of banks offering a fresh approach in two ways. This was having a "balanced engagement" across three sectors being business, rural and households. And secondly having an emphasis on supporting and funding the productive sector by meeting the needs of "hard-working" New Zealanders and New Zealand.
"We recognise that at the same time Heartland, as a bank, needs to retain the advantages of being small: local and accessible, at all times seeking to be innovative," said Greenslade.
More soon