Mighty River Power float might be launched next week after favourable court ruling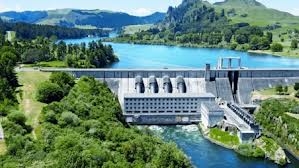 The Supreme Court has given the green light for a Mighty River Power share float, after ruling against a Maori Council claim over water rights.
The decision now allows the Government to proceed with its partial asset sales programme, starting with MRP.
Finance Minister Bill English said earlier today the sale of up to 49% of MRP to the public could be launched as early as next week if  the much-anticipated Supreme Court ruling was favourable.
English told an audience of business people in Auckland today at the launch of the Government's Building Capital Markets Progress Report that the decision was being keenly awaited. See a summary of the judgment here.
"If it is favourable to the Government then we will be kicking off that process [MRP float] probably as early as next week. Conditions for floats look reasonably favourable. These are probably the most prepared companies ever for a public float and it would be a great relief to everybody if would could just get on with it."
After hearing later in the day of the favourable ruling, English said that the Cabinet would consider a timetable and other details of the MRP offer next Monday "including how New Zealanders will be at the front of the queue for shares".
Details would be confirmed soon afterwards.
Getting on with it
"We are pleased to be getting on with what we were elected to do," he said.
An MRP float will be a big one. The company has been independently valued at around NZ$3.7 billion, so selling just under half of the company could raise around NZ$1.8 billion - or possibly a bit more if it goes well.
No party is likely to be more relieved than Mighty River Power itself, which has been planning for a float since 2011 and has already seen the float delayed by six months.
Chief executive Doug Heffernan said last week: "Getting more certainty, whatever that certainty is is probably important for the company".
"There's been uncertainty for the company for a year and a half now.
"The owner will do what the owner wants. My job in running the company is to try and keep the organisation on track delivering and being focused on creating value and trying to not have distractions impact on the company and trying to get some certainty into what that environment is. So from my point of view getting some certainty is probably the big thing."
In good heart
And chair Joan Withers, also last week when announcing MRP's half-year results said the business was in "good heart".
"We've got very strong leadership with Doug. Success breeds success within an organisation and the team are very heartened by the consistent growth in certainly, underlying, earnings. I think our generation portfolio is exactly what we need.
"...I think we have worked assiduously to get to a point where we are all comfortable where we are in terms of preparedness."
MRP last week reported net profit after tax of NZ$75.5 million for the six months to December, up from NZ$17.6 million at the same time a year ago. The more reliable measure of "underlying earnings" – not involving one-offs – was NZ$133.2 million, up from NZ$101.7 million. A dividend of NZ$67.2 million was paid.
MRP has moved to a new policy of paying out 40% of total forecast dividend for the full year at the interim stage. While the company has not yet released profit forecasts for the year, the NZ67.2 million interim dividend implies a payout of NZ$168 million for the year. Applying MRP's new policy of paying out between 90% and 110% of annual earnings would therefore imply an expected after-tax profit of between NZ$153 million and NZ$187 million.
After-tax earnings last year were NZ$67.7 million, however, the underlying earnings - taking out one-offs - were NZ$162.7 million, virtually unchanged from the underlying profits in 2011.
The very imminent MRP share float will be followed by a partial sale of Genesis Energy and Meridian Energy. It is also planned at some point to sell down the government's existing 74% stake in Air New Zealand - although indications are that will be some time later.
Solid Energy was originally in the list of candidates for sale, but has been withdrawn following revelations it is financially stressed and in discussions with its bankers.
Still on track
SOE Minister Tony Ryall said the government's whole share offer programme remained on track following the Supreme Court decision.
"The Government has always been firmly of the view that the partial sale of shares does not in any way affect the Crown's ability to recognise rights and interests in water, or to provide redress for genuine Treaty claims.
"The Government's partial sale of shares in state-owned enterprises is good for taxpayers because we expect to generate between $5 billion and $7 billion in proceeds which we will use to control debt.
"It is also good for New Zealand's capital markets and it will improve the performance of the companies in the share offer programme. "The Government will invest these proceeds in new public assets like modern schools and hospitals – and that's money we don't have to borrow from overseas lenders."