Aussies expect foreigners to be offered up to 30% of the Mighty River Power shares sold in the SOE's IPO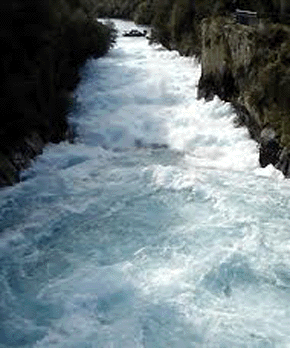 Australian and other overseas investors are set to be offered up to 30% of the shares sold by the Government in the Mighty River Power float, according to The Australian Financial Review (AFR).
The AFR's Street Talk column, a regular source of investment banker leaks, says marketing for the SOE initial public offering (IPO) has stepped up a gear across the Tasman, with the book-runners, such as Goldman Sachs, sending analysts to meet investors ahead of the expected $NZ2 billion share sale.
"The company is expected to list in New Zealand and Australia in May, although the timetable is dependent upon regulatory approval in New Zealand," the AFR says.
"Australian and other offshore investors will be offered up to 30% of the $NZ2 billion float."
The latest AFR report comes after its Street Talk column reported last month that Mighty River Power would be dual listed in Australia and New Zealand. A listing on the Australian stock exchange, as well as the New Zealand sharemarket, and up to 30% of the shares going to offshore investors will be controversial on this side of the Tasman given the National-led government has pledged to put New Zealand investors at the front of the share buying queue.
Finance Minister Bill English says, including the majority stakes the Government retains in its SOE selldowns, ministers expect 85-90% of the shares to be held by New Zealanders after the IPOs.
The Government plans to sell up to 49% of Mighty River Power's shares, and the same amount at later, as yet unspecified dates, in Meridian Energy and Genesis Energy. Prime Minister John Key has said New Zealanders applying for up to NZ$2,000 worth of shares are guaranteed to receive the shares they apply for. SOE Minister Tony Ryall says about 400,000 New Zealanders have pre-registered their interest in buying shares.
The joint lead managers of the float are Credit Suisse/First NZ, Goldman Sachs and Macquarie Group. ANZ New Zealand, ASB, Craigs Investment Partners and Forsyth Barr are the retail syndicate.