Negotiation on Tiwai Point aluminium power contract now back in Meridian Energy's hands after Govt's taxpayer subsidy rejected by Rio Tinto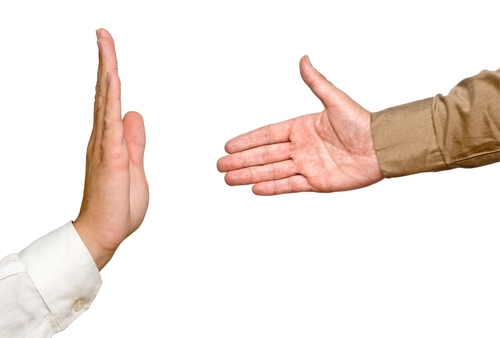 The pressure is now back on SOE Meridian Energy to cut a Tiwai Point aluminium smelter power deal with Rio Tinto after the global mining behemoth rejected Government attempts to "bridge the gap" between the parties.
The Government, which revealed on Thursday that it had stepped into the stalled negotiations between Meridian and a subsidiary of Rio, is now stepping back again and leaving it up to Meridian. However, Meridian indicated on Thursday it did not think it would be able to reach a deal.
The Government has still not quantified how much taxpayers money it had put on the table in the form of a subsidy for Rio, but Prime Minister John Key said on TV3 this morning it was not interested in locking in a long - 18-year - contract over the power. The Government had put "our best foot forward and only card on the table", Key said. But Rio came back over the weekend and rejected the offer.
Although Rio is currently committed to a power contract, it does have considerable leverage at a time when the Government is attempting to launch its partial privatisation programme, involving selling up to 49% of Meridian, Genesis Energy, Mighty River Power and Air New Zealand.
Mighty River is already at the starting blocks, with 440,000 people having pre-registered interest in buying shares. Market estimates have put the possible amount to be raised by the Mighty River sale at around NZ$1.9 billion.
Power price falls likely if smelter closes
However, the Tiwai Point smelter consumes nearly 15% of all the power produced in New Zealand. If it closes this would have a massive impact, presumably through very big price falls, for the whole of the New Zealand power industry.
While Mighty River itself does not supply the smelter with power - that all comes from Meridian - its share float and subsequent share price could most certainly be affected by the current deadlocked negotiations.
Further down the track, a sale of Meridian shares could be affected. And Meridian is the really crucial asset for the privatisation programme. Based on last year's board valuation the company could raise about NZ$3.2 billion for the Government if partially sold. However, that value could be savaged by a looming closure of Tiwai Point.
Key said  Rio was locked in to a power supply deal for the next three years and then there was a potential two-and-a-half year "ramp down" period in which the smelter would theoretically wind down.
"If they don't accept anything. If they can't do a deal, if Rio can't do a deal they are stuck on that contract that they signed and that's for three years plus a two and a half year ramp down period where the smelter theoretically would wind down. Now, they could do things faster, and that would mean people would lose their jobs quicker, but it would cost them [Rio] an awful lot of money."
While Key didn't say as much, he gave no indication that the Government had actually removed its "bridge the gap" offer from the table, but he did say there wouldn't be a longer term deal offered by the Government.
"Yep, essentially we have no interest in a long term subsidy of the smelter. Like if it can't stand on its own two feet then long term it shouldn't be there. We do think it made a bit of sense on balance to try to support the process and that's where we've been simply because of the number of jobs involved and because of the power usage.
"But look in the end that hasn't been possible at the moment. Who knows where these things will go, but the Government's not going to change it's position. It might be prepared to have a short term amount where it bridges that gap but it's literally for a short period of time."
Key said if Rio moved to close the smelter more quickly "they are on the hook for paying for power".
"So, it's a very expensive exercise for Rio if they walk away in the very, very short term. Anything I guess is possible but it would be a very expensive exercise."
The Government was therefore not prepared to negotiate any more.
"No. Our view is we've done the bit that I think New Zealanders would expect us to do."
There was, however, "no free lunch for the Government" in terms of likely developments. A quick closure of Tiwai Point would have "quite a big impact on the Southland economy and some impact on the New Zealand economy". It might mean unemployment benefits being paid.
"A smoother transition is certainly in Meridian's interest. I think it is in the Government's interest, we believe it is in [Rio's minority partner] Sumitomo and Rio Tinto's interest.
"Obviously if they want to stay that would be great but none of us, neither Meridian nor the Government is stepping up to some 18-year deal." 
Key tried to play down the risk of the stalled negotiation to the asset sales programme. "It's not new that risk has always been there."
He said that analysts could factor-in what the smelter situation means for a company and it is up to investors to decide whether they want to buy shares. The Government has promised that the Mighty River share offer documents will have full disclosure about the Tiwai Point situation.
'Negotiating with a gun to its head'
On whether he believed it was inevitable the smelter would be closed within five years, Key said it was a "useful asset" that has made "a hell of a lot of money" in the past.
"So, I'm not as nearly convinced as some people that they will walk away...but they certainly could walk away."
The Labour Party's SOE spokesperson Clayton Cosgrove, also on TV3, accused the Government of a  lack of transparency in its dealings.
He said the Government had been warned about the dangers of proceeding with the asset sales programme when the Tiwai Point issue was up in the air.
"The trap has been sprung and the Government is all over the place," he said.
Cosgrove said the Government was not worried about saving jobs but about saving its asset sales programme. Labour would not have been in that position as it would not have moved to sell assets and therefore would have been able to negotiate over Tiwai Point "without a gun to the head".
"...Everybody saw this coming."