Treasury boss Gabriel Makhlouf says state sector changing from 'holding company to conglomerate' with 'knock down walls, re-wire and put in new plumbing' style transformation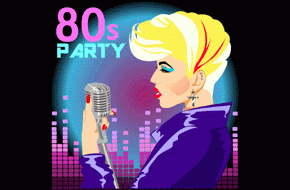 Secretary to the Treasury Gabriel Makhlouf says a "knock down walls, re-wire and put in new plumbing" transformation going on in the state service could see New Zealand's bureaucrats as "an exemplar for the world" again as they were in the 1980s.
In a speech at law firm Chapman Tripp in Wellington Makhlouf said the pace of change underway in the public service was fast and there were high expectations of meaningful, tangible results stemming from it. He said the bureaucracy was changing the way it does business to a degree not seen since the 1980s.
"We're shifting the focus from delivering outputs to achieving results that matter for New Zealanders. We're designing services around what people and businesses need," said Makhlouf. "We're lifting efficiency and capability to deliver higher quality advice, analysis and services in better ways. And we're trying to strengthen leadership within and across the system - not just to help drive change and raise performance, but to embed a greater level of stewardship needed to position us for the medium and long-term challenges ahead."
He said "fundamental system-wide changes" were largely designed to meet the government's priority of delivering better public services.
"In essence, the changes are shifting the state sector from being like a holding company with subsidiaries that for the most part don't work together, to being like a conglomerate with shared vision and purpose," said Makhlouf.
"As you'd expect, one of the big changes going on is the rallying of efforts across agencies to deliver results. The government has set out 10 measurable results where it wants action, covering the key areas of reducing long-term welfare dependence, boosting skills and employment, reducing crime, improving interaction with government for the public and business, and supporting vulnerable children."
"These are tough long-term problems that don't fit neatly into any one portfolio or department, and Ministers have made it very clear that agencies need to step up to improve their collective impact. That's why the ministerial and chief executive accountabilities for the 10 results cut across departmental boundaries. A report on progress against all 10 results will be published later this year," said Makhlouf.
Makhlouf's latest comments come after he used his first major public speech in March last year to call on public servants to speak up and seek change where it's needed. And in a speech last November he said Treasury wasn't a bunch of white men in grey suits with a beige mindset as he responded to views such as one expressed in a comment posted on interest.co.nz, which said "Treasury are a pack of pencil-heads living in an ivory tower". He said then his ambition was for Treasury to be an exciting and energetic hothouse of ideas.
A public service 'clear about results, works collectively and effectively to achieve them'
In his latest speech Makhlouf, the former Principal Private Secretary to UK Chancellor of the Exchequer Gordon Brown, rolled out some numbers. He noted in the year to June 30,  2012, core Crown expenditure was more than NZ$69 billion, equivalent to one-third of New Zealand's nominal Gross Domestic Product (GDP). If you add the expenses of Crown Entities and State-owned Enterprises to that, he said total Crown expenditure rose to NZ$92.7 billion, or 44.4% of nominal GDP.
"To put that expenditure into perspective, it is double the value of New Zealand's overseas merchandise exports for the year to February 2013. It's imperative that this money - and all the time, toil and talent that goes with it - is used efficiently and effectively for all New Zealanders," Makhlouf said.
"The state sector's performance matters for Kiwi businesses, whether it's as a regulator, a contractor of services, a deliverer of services, an investor in human capital and a provider of physical infrastructure. It creates the business environment that can either help or hinder the private sector to succeed. And looking at the bigger picture, the state sector's productivity and performance is critical to the growth of the economy as a whole," he added.
A state sector was being created that is "clear about results and works collectively and effectively to achieve them." It runs the ruler over impact as well as spending; has the tools to analyse what's happening across the system so as to tackle big problems, and take on big opportunities.
'Sometimes you have to fail if you are to learn and improve'
The scale and pace of change had been "an exciting challenge" for the Treasury, and Makhlouf set challenges for his audience.
"For those in the state sector, I want to emphasise the importance of outcomes, results and our stewardship role. New Zealanders are not particularly interested in how we're organised, what our accountability arrangements look like, what our four-year plans contain or what processes we're following. What they are very interested in are results, things that will make a difference to their lives and their children's lives," he said.
"And I know that's what public servants come to work for: to make a difference. So all of us who have a leadership role in the public service need to have a relentless focus on results and have these results underpin how we design policy, implementation and incentives. We also need to evaluate the results and change our approaches if we need to, accepting that sometimes you have to fail if you are to learn and improve. It is part and parcel of stewardship."
"Our state sector has proven its capacity for far-reaching change before. New Zealand is a small, flexible country that adapts to make things work. In the 1980s we went through reforms that made the rest of the world sit up and take notice, and I believe we have the potential to be an exemplar for the world again," Makhlouf said.
And for those who don't work in the state sector, he said its reform isn't just an issue for the bureaucrats, rather it's an issue for all New Zealanders.
"The quality of our public service - whether it's health, education, welfare or something else - has a huge bearing on our communities, on the quality and capability of the people who work for you and will work for you in the future. It's in your interests to support the delivery of results in these and other areas, to take an interest in their quality and make your needs known," said Makhlouf.
"Our vision is a service that is trusted, high-performing and improves the lives of New Zealanders by delivering outstanding results and value for money. We know that our collective impact will make the biggest difference to raising living standards for New Zealanders."