Australian litigator to be new CEO of Serious Fraud Office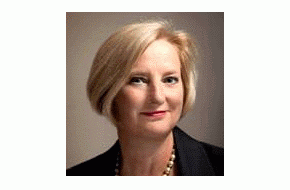 An Australian litigator currently working for the Australian Securities and Investment Commission (ASIC) is the new head of the Serious Fraud Office.
State Services Commissioner and Head of State Services Iain Rennie said that Julie Read, currently based in Hobart, will be moving to NZ to take up her role as chief executive and director of the Serious Fraud Office on October 21.
Simon McArley is currently acting chief executive of the SFO. The previous CEO Adam Feeley left nearly a year ago.
Ms Read has over 20 years experience as a litigator, including 10 years with ASIC, holding several senior executive roles. She is currently the Special Counsel (Litigation) in ASIC's Chief Legal Office - a position she has held since 2010.
"Ms Read is a senior public servant with significant experience at executive level managing work very similar to that of the Serious Fraud Office,"  Rennie said.
"She has a track record of building and maintaining effective relationships with stakeholders and colleague agencies, while discharging her statutory role in complex and challenging investigations and prosecutions."
The Serious Fraud Office is a specialised government department based in Auckland with around 50 staff. It is responsible for detecting, investigating and prosecuting serious and complex financial crime, bribery and corruption.
"New Zealanders and people investing in New Zealand need to be assured that fraud and corruption will not be tolerated,"  Rennie said.
"Ms Read will lead the Serious Fraud Office to actively monitor, investigate and prosecute so that serious fraud and corruption does not go undetected or unpunished."