The law has imposed more than 100 years of detention on managers of finance industry failures; fines and reparation minimal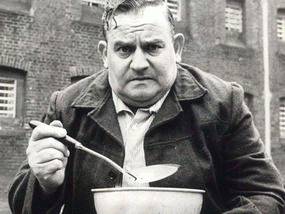 Starting in 2006, finance companies started to fail.
A few became a rush.
We reported on the industry collapse, summarising the fall in our Deep Freeze list.
One incessant gripe from commenters and investors who became victims, was there seemed to be no legal consequences for leaders of these failed companies who lost so much of their investors' money. 
More than $9 billion of investor funds got caught up in the troubles, and more than $3 billion was lost.
But the legal machinery moved slowly into gear, and has gained some traction and momentum.
Company managers have gone to jail. Others have received home detention and community service sentences. Some have even been ordered to make reparation in addition to fines imposed.
Now is the time to summarise what the legal system has achieved in terms of sanctioning business leaders over this whole very sorry saga.
So we have compiled this Porridge List.
It is a comprehensive table, detailing who has received what punishment.
There are 67 companies on our Deep Freeze List.
There are currently 51 people on our Porridge List.
Nineteen of them got jail time, and are serving a combined 86 years in total.
Another 19 of them got home detention, and their movements are restricted for a total of 15 years.
Thirteen of them got Community Service, committing them to 159 days of service.
And 14 have been ordered to make reparation or pay fines, and their fines total $3.3 million.
So far. There are more trials to be completed, others yet to get underway.
We are asking readers to review our lists and advise any corrections or updates that need to be made. You can email us at news@interest.co.nz or use the comment box below or on the Porridge List page itself.
The interim totals of all sentences are:
Total jail time ...

86 

years & 1 month
Total home detention ...

15 

years & 1 month
Total community service time ...

158.5 

days (0.43 years)
Total $ reparation and fines ...

$3.3

 million