Govt reports budget deficit for 2012/13 of NZ$4.4 bln, which was 30% better than forecast in May 2013; on track for 2014/15 surplus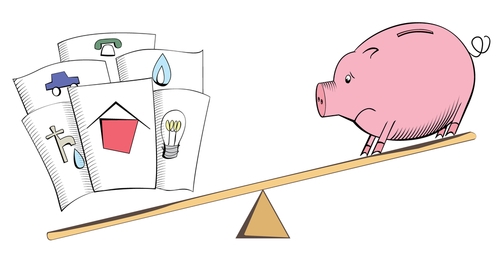 By Bernard Hickey
Higher than expected tax returns from corporate profits and much lower than expected spending on the Canterbury rebuild have put the government into a stronger fiscal position heading into an election year.
But Finance Minister Bill English was insistent in the releasing the Crown Accounts for 2012/13 that there was no room for any slackening off of the government's fiscal discipline or any room for "political lolly scrambles."
He said the economy still faced headwinds from a strong New Zealand dollar and the risks of an international hiccup from the likes of the US debt ceiling debate, still-weak European banks and even a Chinese credit slump. New Zealand's economy was forecast to grow 1% in each of the September and December quarters, and the Reserve Bank was forecasting 3.5% GDP growth by the middle of 2014, English said.
"However, there remain significant challenges. The exchange rate is still too high. While it's contributing to keeping the costs of inputs down, it remains a headwind for our export sector," he said.
"A runaway housing market would be a risk to the export sector through pushing up interest rates higher and sooner, and also a potential threat to financial stability."
He reiterated the government's planned sequence was for a return to an operating surplus by 2014/15, followed by a return to cash surplus that would power debt repayments and a move to reduce net debt from a peak of almost 29% in 2014/15 to under 20% by 2020. Only then could the government look to resume contributions to the New Zealand Superannuation Fund, English told a news conference.
The Government reported a NZ$4.4 billion budget deficit for the year to June 30, 2013, which was down from the NZ$9.2 billion reported in the 2011/12 year and below both the NZ$6.3 billion forecast in the May 2013 budget and the NZ$7.9 billion originally forecast last year.
English was asked repeatedly about the potential size of any forecast surplus for 2014/15 and whether there might be room for tax cuts to be announced ahead of the November 2014 election. He said the Treasury had not re-forecast the current 2013/14 or the 2014/15 year yet, given this is scheduled for the mid-year Economic and Fiscal Update due for December. It forecast a deficit in 2013/14 of NZ$2 billion that turned into a NZ$100 million surplus in 2014/15.
He acknowledged any surplus in 2014/15 could be bigger than the NZ$100 million forecast, as long as favourable economic conditions continued. 
"What's more important than the number is the choices about how those surpluses might be used," he said. He downplayed the prospects for tax cuts, given they would require much bigger surpluses. He pointed instead to likely reductions in ACC levies in the coming couple of years and the government's need to review EQC. It may need increased capital contributions from the government.
NZ Super Fund?
English said it was unlikely the surplus could be delivered in the current 2013/14 fiscal year. He also downplayed the prospect of resuming contributions to the NZ Super Fund before repaying debt. 
"We think paying down debt would be a higher priority because you've got better liquidity with debt than with the super assets. If we get into another recession we can't sell down super assets, but we can run up debt. It's simply more flexible from the point of view of government," he said.
"Building New Zealand's resilience is best done by getting the debt down in the shorter term. In the longer term of course you want that Super Fund growing because it will help our resilience in the future."
Housing area news?
English later said there would be significant announcements later in the week about Special Housing areas. The areas are mandated under just-passed central Government legislation to allow the fast-tracking of areas for new house building within Auckland. They are designed to encourage new house building under the current Auckland Plan, which is due to be super-ceded by the new Unitary Plan due in 2016.
"The announcement later this week will show some of the scale of the impact there could be on housing supply," he said, adding later it could be bigger than last week's announcement of a social housing project at Weymouth in South Auckland to build 282 homes at a cost of NZ$102 million.
Auckland's housing market was not expecting much new supply on the market, but the Government had worked with the Auckland Council to create the conditions for developers to fast-track substantial new builds and drive towards their Accord target of 39,000 new houses in three years.
"Any announcement will have a beneficial impact on expectations," he said. "The ancedotal evidence is that developers are getting pretty keen."
Political reaction
Labour Finance spokesman David Parker said the Government was creating a two-speed economy where property speculators thrived while manufacturing exporters struggled and laid off workers.
"This is a two-speed economy where older New Zealanders' income rises, while the young struggle with falling wages. It is one where neglected regions haemorrhage jobs and skilled people because the Government's eye is only on Auckland voters and the Christchurch rebuild," Parker said.
"National's obsession with crony capitalism and corporate welfare rewards its rich friends while the rest of New Zealand pays the price."
(Updated with more detail from news conference, Labour reaction)
No chart with that title exists.