Kiwi at helm of UK bank that 'lent to anyone with a pulse' outlines fax use, customers happy to queue and balance sheet 'toxic waste'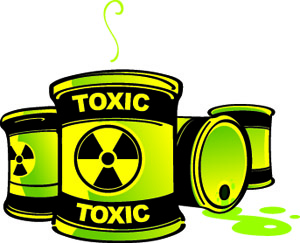 As Australasia's big banks again post record profits and continue churning out fat dividends for their investors, spare a thought for a New Zealander running a bank in what sounds like another world.
Ross McEwan, the former retail head at ASB's parent Commonwealth Bank of Australia (CBA), is now CEO of the Royal Bank of Scotland (RBS). Having been bailed out by the British taxpayer at the height of the global financial crisis, RBS is now 81% government owned.
In an interview with the Australian Financial Review McEwan outlined a very different banking environment in Britain to the one he left behind in Australasia. RBS last week unveiled a £634 million quarterly loss and plans to ring fence £38 billion of toxic loans. And its chairman says the bank "lent to anyone with a pulse" before the global financial crisis.
"I wish I could pay a dividend – even one pence!" McEwan said.
He went on to say that the pressures on Australian bank CEOs are very different to their counterparts in Britain.
In Australia, he says, "the banks are running so well, and the shareholder expectations is they will keep pumping those dividends out all day, everyday, and keep the revenues up and costs down.

"They have good returns on equity, and their pressures are to hold that.

"My pressure is to build a business that can get [a return on equity] that flows into the business, so we can pay a dividend.
McEwan, who lost out on becoming CBA's CEO two years ago to fellow Kiwi Ian Narev, who succeeded yet another New Zealander in Ralph Norris, went on to paint a picture of an outdated banking system.
"[There are ] systems and processes I hadn't seen for quite some time, basic things like constant use of fax machines rather than scanning devices – which was taking us back 10 years."

McEwan says there are stark differences in the levels of customer service between British banks and Australian lenders, who leapt ahead after former ANZ chief John McFarlane implemented a strategy 10 years ago to prioritise customer needs.

"When you go across to the UK, there is no talk about the customer and customer satisfaction," McEwan says.

It's ironic that it was McFarlane, a Scotsman, that Australian banking customers have to thank for a customer service arms race, when a Scottish bank chose to ignore its customers for so long.

"The focus very much became investment banking, investment banking – grow investment banking because that was where the fortune of the future lay, but we didn't look after core banking," McEwan says.

McEwan says Australians and New Zealanders also demand more from their banks.

"Service levels rise because the demand from customers is there. They don't want to queue. They want stuff electronically – to be fixed, and done now. In the UK, they are happy to queue. But now they are getting a bit sick of it."
He also outlined a less competitive environment.
"In Australia, the big four are at each other. Despite what the market thinks, this is a competitive market place. The big four don't like losing.

"Whereas in the UK, because they've all been hampered so badly by the financial crisis, that competition has stepped back because they are having to fix their balance sheets, and get their liquidity sorted out. It was desperate 'save yourselves' rather than thinking about anything else."
And, as the AFR reported, one of McEwan's challenges is improving the relationship with British regulators.
"When I talk to Treasury, the PRA. the Financial Services Authority, and the government, their interests are completely aligned [to shareholders]. They want a much simpler business that you can look into and see the value of. They don't want all these conduct issues, all this toxic waste on our balance sheet, which means we have to carry extra capital. That's in the interest of every shareholder."