Auckland appoints new council boss on $630k salary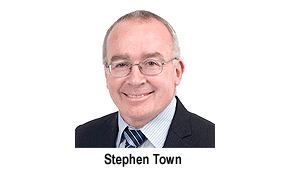 Auckland Council's new chief executive is Stephen Town, who has been appointed for a five-year term on a $630,000 a-year salary.
Town, currently Regional Director of the NZ Transport Agency for Auckland and Northland and a former Tauranga City Council CEO, starts on January 15.
His appointment follows an international search.
He replaces Doug McKay who in the last financial year received a salary of nearly $800,000.
Auckland's Mayor Len Brown said Town was "quite simply the most qualified person to lead the organisation through this next challenging phase".
"Auckland needs the very best to respond to the huge challenges we face in transport, housing affordability and financial management, and in Stephen we've got it. He is highly experienced, absolutely focused on the task ahead and crystal clear on the challenges and opportunities for Auckland."
Brown said McKay had done an "outstanding job" leading the council group through the first three years.
"Doug oversaw one of the most challenging organisational transformations in New Zealand's history."
Town said it was a "huge privilege" to be appointed.
"This next phase in Auckland's transformation will require a relentless focus on delivery, service improvement and prudent financial management. We have a genuine opportunity to make Auckland the world's most liveable city and I am delighted to be part of that project."
His appointment as CEO followed a recruitment process led by a CEO Review Committee chaired by the Mayor. The appointment was made by the full Governing Body of Auckland Council.
Town's $630,000, salary will be fixed for two years. His contract will be for a five-year term.
McKay had indicated in December 2012 that he would not seek reappointment when his term expired on 31 December 2013. His initial appointment was for 18 months and he extended it to 31 December 2013 at the request of the council.