Transport Minister Gerry Brownlee says Govt decided not to proceed with new Clifford Bay terminal; will instead upgrade Picton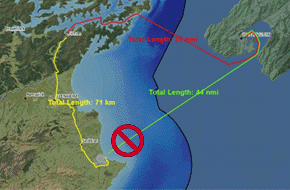 Transport Minister Gerry Brownlee has announced the Government has decided not to go ahead with a new ferry terminal at Clifford Bay in Marlborough after a study found it was not commercially viable. 
The Government now supported an upgrade of the Picton terminal, which would remain as the only southern terminal for the Inter-Islander ferries.
"We have been delivered a thorough and robust report which clearly shows Clifford Bay is not commercially viable as a fully privately funded project, and the level of investment required at Picton over the next decade to extend its life would be substantially less than previously estimated," Brownlee said.
He later told a news conference a Clifford Bay terminal would have cost NZ$530 million in today's money to build by 2022.
"This left a gap the Government would have been required to fill to induce private sector investment in the construction and operation of the terminal," Brownlee said.
The study found Picton's facilities were not expected to fail or become constrained due to asset age or condition, or growth in freight volumes, over the next 30 years. 
It also found the level of investment required at Picton by Port Marlborough over the next decade to extend its life and adapt its facilities was approximately half the cost estimated in 2012. 
Brownlee said it was concluded a number of significant financial risks would exist in the development and early operating phase of a ferry terminal at Clifford Bay.
"While it was expected these would be manageable, mitigation and management cost would have fallen to the Government," he said.
"In the end, the government cost, remaining risks, and the lack of a compelling constraint at Picton have led us to decide the Clifford Bay option should be set aside at this time," he said.
"I hope this announcement will provide some planning certainty for Marlborough communities."