Southern Response to face a class action lawsuit over "failure to meet its contractual obligations".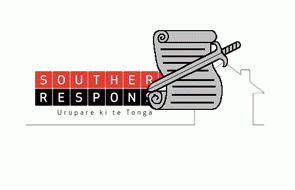 Content supplied by Southern Response claimants group
Christchurch earthquake damage claimants tired of unnecessary delays has announced plans to take a class action against their insurer, Southern Response.
This today on the back of another group confirming they are taking a class action against EQC.
A spokesman for the Southern Response claimants group, Graham Bloomfield, says the group has engaged the services of lawyer Grant Cameron and will seek a declaration regarding unacceptable delays in the settlement of their claims for damage from the Canterbury Earthquakes.
"A class action involving many Southern Response claimants is appropriate given the very large number of people being denied their insurance policy rights."
"We believe the delays people have faced, and are still facing, are unreasonable and unacceptable. It is now over three and a half years since the first earthquake. There are still people living in severely damaged houses and other people whose houses have been demolished who have no time frame from Southern Response for repair or rebuild. People are being told to effectively put their lives on hold for six years. We simply do not accept that that is fair and reasonable but Southern Response continues to delay."
The group believes that it is time that the Government undertook a public and independent review of the delays that Southern Response is causing and the flow-on that is undermining the rebuild of Christchurch.
The group will also seek substantial damages from Southern Response for each member of the class action.
"The additional costs people have incurred must be recouped," says Bloomfield. "We will seek damages for the immense stress and health issues this insurer has caused for hundreds of their clients. There must be consequences for this kind of behaviour."
The group was formed as a result of the protests late last year which were organised by Southern No Response.
All Southern Response claimants interested in being a part of the class action will meet at 7pm on Thursday 13th March at the Westpac Business Hub, 55 Jack Hinton Drive, Addington. The meeting is strictly for Southern Response Claimants only and they will need to register on www.eventbrite.co.nz and search for "SR Class Action".
Content supplied by GCA Lawyers
Christchurch lawyer Grant Cameron, confirmed today that GCA Lawyers expects to shortly progress a full class action against insurer, Southern Response.
Following the near collapse of AMI, the Government became 100% shareholder in Southern Response, a company created to ensure policy-holder's claims were met in full.
However, since the Government's intervention the company has been subject to mounting protests as claimants call upon it to perform.
"We have watched the emerging position for some period but have now been approached by key parties who feel the time has come for definitive action", said Mr Cameron.
"On the information to hand it seems this insurer has abjectly failed to meet its contractual obligations and so we anticipate a large class action for breach of contract will shortly proceed."
Mr Cameron confirmed the legal issue was the insurer's failure to respond in a timely manner to a large number of claims and advised that, "if breach of contract is established, claimants will not only seek early settlement of their claim on fair terms but they will also seek substantial damages. This is because the insurer's failure to perform has forced claimants to incur many extra costs, some of which are significant."
He then added, "Further, damages are also due to the majority of claimants because of the extreme stress, anxiety, and mental anguish inflicted on these people, by reason of the insurer's non-performance. There are some very sad stories here which will no doubt emerge in the coming weeks", he said.
"The matter is now going to be confronted at a major meeting on Thursday 13 March, where claimants who have registered their interest will receive full advice as to the path forward," he said.