The purchasing power of NZ exports almost reach a record, with export prices rising, import prices falling. Even services show major benefits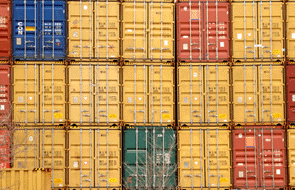 New Zealand's terms of trade reached their highest level since September 1973.
In the March 2014 quarter, the merchandise terms of trade rose 1.8%, Statistics New Zealand said today.
The latest increase came after improvements on both sides of the ledger; export prices rising and import prices falling.
Terms of trade is a measure of the purchasing power of New Zealand's exports abroad. An increase means New Zealand can buy more imports for the same amount of exports.
"Five consecutive quarterly rises have lifted the terms of trade to its highest level since the September 1973 quarter," prices manager Chris Pike said.
The merchandise terms of trade is now less than 2% below its all-time high in the June 1973 quarter.
In the March 2014 quarter, the price of exported goods rose 0.8%, and seasonally adjusted export volumes rose 1.6%.
Dairy prices (up 2.3%) were the top contributor to total export prices. Seasonally adjusted dairy volumes fell 4.3%, but that follows a 24% rise in the previous quarter.
Meat prices rose 2.1% and meat volumes rose 6.6%, leading the rise in export values.
Prices for imported goods fell 1% in the March 2014 quarter, following a 2.7% fall in the previous quarter. Petroleum and petroleum products (down 3.5%) contributed the most to the overall decrease in import prices due to lower prices for crude oil.
Import volumes rose 2.3%, following a flat December 2013 quarter. 
The price and volume indexes for exports and imports of goods are compiled mainly from overseas merchandise trade data.
For Services, the terms of trade data only goes back to 1997, but the March 2014 is the best level in that series.