Productivity Commission launches inquiry into improving delivery and value of public services, including social services in particular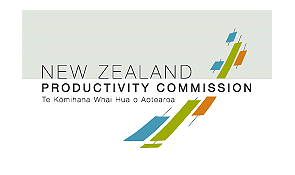 By Bernard Hickey
The Productivity Commission has launched an inquiry into how to improve the productivity and results of Government spending on areas such as social housing, employment and crime reduction.
Fresh from completing its inquiry into the services sector, the Commission said the Government had asked for the inquiry into how the Government spends its money.
It said it had been asked to examine "traditional and emerging innovative approaches to social services in particular, drawing on both international and domestic experience." It referred to the Government's Social Sector Trials and Whanau Ora as examples of such innovation.
"The inquiry will consider how agencies identify social-service needs and make decisions about delivery. It will pay particular attention to commissioning arrangements and how effective these arrangements are at targeting services to the right clients, bringing together the right mix of agencies, and achieving desired outcomes," the Commission said.
Since its creation in April 2011, the Commission has completed inquiries into Housing Affordability, Local Government, International Freight and Trans-Tasman Economic Integration. The Services Sector Inquiry completed this year specifically excluded the Public Sector.
"There are likely to be significant gains from challenging and improving the ways that social sector agencies identify needs and deliver services,." said Commission Chair Murray Sherwin. 
"It is important that the institutional arrangements and commissioning processes are effective so that service providers can and do address the complex range of issues that they often face," he said.
The Commission will start the inquiry with an "issues paper" outlining its approach, the context for the inquiry, and a list of key questions to be addressed. The Commission would then seek submissions.
The Commission's final report to the Government was due on 30 June 2015.
Here are the terms of reference from Finance Minister Bill English.
Contestable funding?
English's letter to the Commission focuses on the Government's use of the 'investment-led' approach in Social Development, whereby the Government invests in training and other services to get beneficiaries back into work. 
"New Zealand can benefit from the experiences of countries such as the UK - for example in implementing payment-by-results contracts in social services," English said.
He said the Inquiry should focus on the institutional arrangements and contracting mechanisms, rather than specific policies on issues such as benefit settings or early childhood education subsidies.
English said two broad questions should guide the inquiry:
* What institutional arrangements would support smarter purchasing/commissioning?
* What market arrangements, new technologies and contracting or commissioning tools would help achieve results?
English cited examples of such arrangements as "outcome-based contracts, joint ventures, local devolution and the use of ICT to facilitate greater client focus and participation."
He also asked the Inquiry to look at the importance of contestability and at the characteristics of the New Zealand market for social services providers.