F&P Finance launches $283.25 mln Q card receivables securitisation programme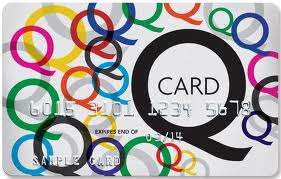 Fisher & Paykel Finance has launched a NZ$283.25 million Q Card receivables securitisation programme, which is being touted as the first term securitisation of credit card receivables in the Australasian market for some years.
The revolving, asset backed note programme includes a collateral pool for investor protection consisting of about $275 million in consumer receivables.
The Haier owned F&P Finance detailed plans for the Q Card securitisation last month as part of a major restructure at the consumer lender. F&P Finance says the securitisation programme helps diversify its funding, which also consists of retail deposits and bank loans.
Q Card is F&P Finance's credit card and has fixed instalment and revolving credit purchase options. The securitisation issue opened on Monday (August 4), with pricing to be set on Thursday (August 7), and settlement next Tuesday, August 12.
Credit rating agency Fitch has assigned expected ratings and outlooks to the Q Card Trust. Fitch says the notes themselves will be issued by the New Zealand Guardian Trust Company as trustee of the Q Card Trust. The Trust will buy receivables, funding this by issuing multiple classes of notes.
"The transaction establishes a revolving, asset backed note programme that features a multi class structure that will purchase eligible receivables from the sellers on a revolving basis. Purchases of eligible receivables will be funded through the issuance of multiple classes of notes and, subject to issuance conditions being satisfied, the trustee is able to issue additional series of notes from time to time. Each series of notes has a soft bullet maturity date at which time they may be repaid in full. If the trustee is unwilling or unable to repay the relevant series in full, that series will enter a controlled amortisation period, during which one twenty fourth of the face value of that series will be repaid on each payment date following the soft bullet date," says Fitch.
"To protect investors from deterioration in the credit quality of the portfolio, the transaction features several performance triggers that either trap a share of excess spread or cause early amortisation of the notes at any point in time. In the event of early amortisation, all principal collections and excess spread will first be used to pay down the notes in full before they can be passed on to the subordinated seller note holder."
"At the cut-off date the collateral pool consisted of NZ$275 million consumer receivables, comprised of approximately 160,000 active customers with an average balance outstanding of approximately NZ$2,500. The receivables were originated by Consumer Finance Limited, a subsidiary of Fisher & Paykel Finance Limited which is owned by Fisher & Paykel Appliances Ltd, controlled by the Haier Group - a Chinese appliance manufacturer. The revolving receivables pool is subject to eligibility criteria, which includes a maximum individual exposure of NZ$50,000 and origination in the ordinary course of business in compliance with New Zealand consumer credit laws," says Fitch.
Fitch's expected ratings of the various tranches of notes on offer are set out below, with the assignment of final ratings depending "on the receipt of documents conforming to information already received." Here's Fitch's full report.  F&P Finance itself has a BB+ rating from Standard & Poor's with a positive outlook. See credit ratings explained here.
NZD0.0m VFN notes: 'AAA(EXP)sf'; Outlook Stable

NZD58.0m Class A-2014-1 notes: 'AAA(EXP)sf'; Outlook Stable

NZD58.0m Class A-2014-2 notes: 'AAA(EXP)sf'; Outlook Stable

NZD58.0m Class A-2014-3 notes: 'AAA(EXP)sf'; Outlook Stable

NZD27.5m Class B-2014-1 notes: 'AA(EXP)sf'; Outlook Stable

NZD19.25m Class C-2014-1 notes: 'A(EXP)sf'; Outlook Stable

NZD13.75m Class D-2014-1 notes: 'BBB(EXP)sf'; Outlook Stable

NZD15.25m Class E-2014-1 notes: 'BB(EXP)sf'; Outlook Stable

NZD5.25m Class F-2014-1 notes: not rated

NZD28.25m Class S notes: not rated
This story was first published in our email for paying subscribers. See here for more details and how to subscribe.