CEO Peter Clare leaving Westpac NZ following a major medical procedure, David McLean to continue as acting CEO with search for permanent replacement to come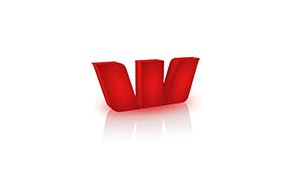 Westpac NZ CEO Peter Clare, who has been on leave following a heart operation, has resigned.
Clare has been in the job since April 2012, shifting from a role across the Tasman as chief operating officer of Westpac's Australian financial services business, and pledging a long-term commitment to the New Zealand role.
"Following a recent, major medical procedure to correct a heart condition, Mr Clare has decided it is the right time to take an extended break and provide himself with the best opportunity to make a full recovery," Westpac group CEO Gail Kelly was quoted saying in a statement.
"David McLean, the acting Westpac New Zealand CEO (since May), will continue to act in the role while an internal and external search is undertaken for Mr Clare's replacement."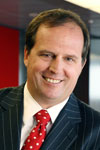 Aside from Westpac, Clare (pictured) has also held senior management positions at St.George, and at ASB's parent Commonwealth Bank of Australia. Kelly said Clare had played a "very important role" in executing the 2008 merger with St.George Bank, successfully led Westpac's product and operations division, and delivered "all-round solid results" as CEO of Westpac NZ.
"Following my recent, successful surgery to correct a heart condition I have decided that now is the right time to have an extended break to ensure a complete recovery," Clare was quoted saying.
Simon Power a contender to succeed Clare?
In 2012 Clare succeeded George Frazis as Westpac NZ CEO. Married to a New Zealander, Clare said he was keen on a lengthy tenure in the New Zealand CEO seat following several short-term stays from predecessors. In his time heading up Westpac NZ the bank has embarked on a major digital banking push, with Clare saying it was aiming to be both New Zealand and the world's best digital bank.
McLean was brought back from New York where he was managing director and head of the Americas Division at Westpac Institutional Bank. Prior to that he was responsible for Westpac New Zealand's institutional, private and wealth management businesses, and has been with Westpac for 15 years. McLean's continuation as acting CEO is subject to Reserve Bank approval.
Clare was seen as bringing a more down to earth approach than the flamboyant Frazis, apparently holding an executive retreat in Hamilton soon after his arrival following one held by Frazis in Queenstown.
Previous history suggests Westpac will appoint an Australian based executive to succeed Clare. If the group looks within Westpac NZ, aside from McLean who is a New Zealander, candidates could include ex-cabinet minister Simon Power who is now Westpac NZ's general manager of business banking and wealth.
Other contenders could be Karen Silk, general manager of corporate and institutional banking, and general manager of retail banking Ian Blair. The bank's chief financial officer is Leigh Bartlett, who joined in July 2011 from Royal Bank of Scotland where he was CFO of the insurance division.