Key says open to spending more to reducing child poverty; Sees two-step flag referendum done by mid 2016; Likes silver fern, but not black background any more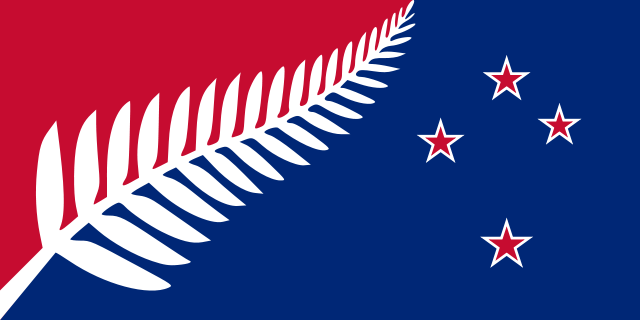 By Bernard Hickey
Prime Minister John Key has downplayed suggestions from officials last year that the Government would not spend any more to alleviate child poverty, saying he was open to a net increase and would look at a variety of options.
His comments to reporters after speaking to a Returned Services Association event in Wellington followed a report by Radio New Zealand based on official documents showing the Ministry of Social Development had advised against spending more money to combat child poverty.
Key has increased his focus on child poverty in the weeks since the election as he moves to 'hug the centre' and consolidate National's hold on power into a fourth or more terms.
He has talked in recent interviews about the need to direct more resources to families with children in poor situations, potentially by reducing their housing or transport costs, or directing other services to them.
He has previously rejected the idea of extending the in-work-tax credit to beneficiaries, but has said he is open to ideas that increase the disposable income or improve the situations of those children in poor households, regardless of whether their parents are working or on a benefit.
Flag debate heats up
Elsewhere, Key gave more detail on his proposal for a national debate and referendum on a new flag, saying it would be a two-step process and he had been advised it could be completed by mid 2016.
He said he would be writing to all Parliamentary parties to create a committee to make recommendations on a process with an initial referendum possible in 2015 to determine an alternative design, and a second one in 2016 pitting the existing flag against the most popular alternative.
Key said he personally preferred the Kyle Lockwood design featured above, which included a silver fern, but did not have a black background.
Controversy has built over recent weeks about the apparent similarities of a simple silver fern on a black background to the flag used by Islamic State.
Key defended his advocacy for a new flag when talking to the RSA, pointing to the use of the silver fern on official tombstones.
"When people say New Zealanders were buried under that flag, that's technically correct when the flag was on the coffin, but it's not true in terms of being on their headstones," Key said.
"I would never support change if I thought it undermined the service and sacrifice of the brave New Zealanders who fought, died and defended this country. But that's actually not what I believe will take place if we change the flag," he said.
'Collins' honourable non-mention an oversight'
Meanwhile, Key said his office could perhaps have advised former Justice Minister Judith Collins before she was told by the media she had not been awarded the Right Honourable tag in an honours list this week.
Collins lashed out at Key in this Fairfax Media article, saying she was shocked and appalled by Key's decision not to tell her.
Key declined to apologise, saying it appeared an oversight by his office. He said he would not be contacting her.
He said it was not appropriate for him to award the honour while an inquiry into her behaviour was still ongoing.
Collins later told the NBR her criticisms had been directed at Key's office rather than Key himself. She accepted the office had made a mistake.
"It clearly wasn't malicious, but they made an error," she was quoted as saying.
(Updated with Judith Collins' response)