Rates and fuel tax or motorway user charges offered as options to raise $300m pa for 30yrs to 'fix' Auckland transport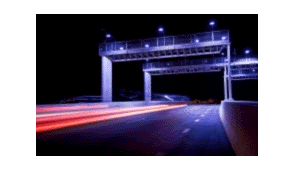 The following is a press release issued by Auckland Mayor Len Brown
A group of key transport stakeholders, collectively the Independent Advisory Body (IAB), today present its findings on how Auckland can fill its $12 billion transport funding gap over the next 30 years.

Commissioned by Auckland Council, the group was asked to investigate two possible pathways for raising $300 million per year ($12 billion over 30 years) to pay for the improvements needed to help fix Auckland's transport system.

"Aucklanders have told us right throughout this two-year process that something has to be done about our transport system and just to get on with fixing it," says IAB Chairman Stewart Milne.

"Our announcement today presents two options for council to present to Aucklanders for how they could raise the funds needed to deliver on the promise of the fully-integrated Auckland Plan Transport Network."

The two funding pathways are:

·         Rates and Fuel Tax –  this pathway uses all existing funding tools and would require average annual rates increases of around one per cent (in addition to increases signalled by the council) and annual fuel tax increases of 1.2 cents per litre (in addition to increases signalled by the government) every year or;

·         Motorway User Charge – a charge on motorists each time they use the motorway network. If Aucklanders opt for this pathway they would pay an average charge of $2 when they enter Auckland's motorway system, however this may vary by time of day or day of the week and be free at nights. This pathway has the additional benefit of influencing travel behaviour.

The IAB's report, Funding Auckland's Transport Future, compares the two alternative funding pathways and associated transport programme outcomes with the basic level of transport investment currently available to the council.

Detailed consideration of the economic, social and affordability impacts associated with each funding pathway was a critical element of the IAB's decision-making and is explored in detail throughout the report and supporting documents.

"The primary purpose of our work was to identify two schemes that can raise sufficient revenue. We have done this. We were not asked to come up with a scheme that influences congestion, however a scheme that achieves both clearly has merit."

If accepted by Auckland Council, the findings of the IAB report and the accompanying transport programme report will feed into the council's draft Long-term Plan (LTP) 2015-2025, which goes out for public consultation at the end of January 2015.

The IAB comprises the following members:

Stewart Milne, IAB Chairman

Andy Smith, Walk Auckland

Cameron Pitches, Campaign for Better Transport

David Aitken, National Road Carriers

Donna Wynd, Child Poverty Action Group

Gary Taylor, Environmental Defence Society

Kim Campbell, Auckland Business Forum

Paul Shortland, Cycle Action Auckland

Robert Reid, New Zealand Council of Trade Unions

Shaun Awatere, Landcare Research

Simon Lambourne, Auckland Airport

Stephen Selwood, New Zealand Council for Infrastructure Development
Here's the Independent Advisory Board's full report
Here's a second release from Brown
Today marks a critical step in the most important funding debate Auckland has ever had: whether or not Aucklanders are willing to pay for the transport system this city desperately needs to keep it moving, says Mayor Len Brown.

Auckland faces a $12 billion transport funding gap to build the new roads, rail, ferries, busways, cycleways and supporting infrastructure needed to cope with a population set to hit 2.5 million in the next three decades.

Two reports were released today to Auckland Council's budget committee. The first from the Independent Advisory Body (IAB) presents two alternative funding pathways for Auckland to raise $12 billion to achieve the fully-integrated transport network promised in the Auckland Plan.

The second report, from Auckland Council group, presents two different transport budgets: one which shows the limited number of transport projects the city can afford using current revenue streams, and a second budget that would use alternative funding pathways to build the Auckland Plan transport network Aucklanders have said they want. 

"Aucklanders tell me every day that we need to fix this city's transport problems and I know a basic network isn't good enough for them, so let's debate, discuss and decide if and how much we are prepared to pay to finally fix Auckland's transport problems.

Mayor Brown says the research from the IAB shows Aucklanders face a cost whichever direction they choose; either through the higher rates and fuel tax pathway or motorway user charge to raise the $12 billion needed to get this city moving, or through the economic and social costs of a city grinding to a halt.

"Today's findings from independent experts have shown us that if we are prepared to pay for it, we could invest in a transport system that would improve congestion by 20 percent over the next 10 years compared to where our traffic problems are currently heading.

"Achieving this level of transport performance will deliver economic benefits to the Auckland region of $1.6 billion in improved productivity and reduced costs."

Auckland Council will consult Aucklanders from January 2015 on which transport budget option they want - the basic or the full Auckland Plan network - and if they choose the Auckland Plan network, how they would prefer to pay for it. The final decision will be made during the Long-term Plan 2015-2025 adoption process throughout May/June 2015.
Here's the Auckland Council's long-term transport funding report
And here's the Government's response from Transport Minister Simon Bridges
Auckland Council are welcome to have a debate about future transport infrastructure investment plans, but the Government remains sceptical about the options being presented, Transport Minister Simon Bridges said today in response to the release of 'Funding Auckland's Transport Future', a report commissioned by the Auckland Council.

"We agree that Auckland must have a transport system that meets the demands of its growing population and we are committed to working with the Auckland Council to help make sure Auckland succeeds.

"This is why the National-led Government is spending more than ever before to help build the city's transport network; around a billion dollars a year. These include very large projects like the Waterview Connection, the widening of the North Western Motorway, the electrification of commuter rail, and the acceleration of motorway projects on the Northern and Southern Corridors.

"These projects will make a big difference to congestion in Auckland. "But we remain very sceptical about the options being presented today to Aucklanders and whether the programme proposed will further alleviate congestion," Mr Bridges says.

"Aucklanders would need a very clear sense of what results they are getting and whether the new projects would deliver tangible value for money for commuters. They also need to have the discussion about how much more Aucklanders are prepared to pay for their transport."

'Funding Auckland's Transport Future' describes two potential future transport networks for Auckland; a 'basic transport network' and an 'Auckland Plan transport network'. It put forward two options to raise an additional $300 million per year that would be needed to deliver the second of these – annual increases in rates and fuel taxes or charges for vehicles using the motorway network.

"Rates issues are a matter for the Auckland Council. In terms of a regional fuel tax or an increase in national fuel tax, the Government is not supportive of new taxes or raising the national tax for the benefit of one region.

"We are also not at all convinced by the motorway charge, and we have been clear that it's not our preferred policy. It is important to note the Auckland Motorway system has been built by taxpayers, and any revenue raised from it would firstly belong to taxpayers.

"However the Mayor is, of course, welcome to have a discussion with Aucklanders on the overall level of transport investment Auckland, on the mix and timing of additional projects, and the possible methods of paying for those projects," Mr Bridges says.