NZ likely to be where 11 of the fugitives on China's list of the 100 people most wanted for corruption are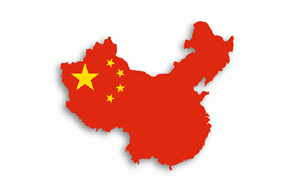 Overnight, China published a list of 100 citizens who it's seeking on corruption charges.
That list includes eleven who they think may be in New Zealand.
Here are those eleven. 
Only one is alleged to have arrived here in the past five years.
According to the Google Translate version of the web page releasing the details; "We will strengthen law enforcement cooperation with the countries concerned, and make full use of various resources, so that corrupt elements become an object of hatred, people cry, firmly grasping them back to justice."
No indication was given of the scale of the alleged offending by each name on the list. But given it's China and given this is the 'top 100', the values involved are likely to be large. Only ten in the full list are dated 2015.
And given the New Zealand related list seems to have among the oldest cases, perhaps New Zealand is no longer seen as a 'safe' destination for economic crime fugitives to escape to.
Full name

Original work 
and duties
Flight 
Time

Likely to be in

Filing 
units
Alleged 
offenses
Issued red 
warrant time

Yan Sun (Alias: Liu Yang)

Tonghuajinma Pharmaceutical Group Co., Ltd.

2001.11

New Zealand

Tonghua City, Jilin Province Public Security Bureau

Job occupation

2005.8.22

Hu Yuxing

Housing System Reform Office, Taiyuan, Shanxi Province, director

2002.7

Australia, New Zealand

Taiyuan, Shanxi Province Procuratorate

Abuse of power

2003.2.6

Jiang Lei

China Council for the Promotion of International Trade Branch of the automotive industry executive vice president, legal representative

2007.4

New Zealand

Xicheng District Procuratorate

Corruption

2007.9.27

Chen Xingming

General manager of China Power Finance Co.

2002.6

United States, New Zealand

Beijing Municipal Procuratorate

Embezzlement

2004.7.27

Xiao Bin

Qiqihar Credit Guarantee Corporation

2011.2

Canada, New Zealand

Qiqihar City, Heilongjiang Province Public Security Bureau

Job occupation

2012.7.16

Xuan Xiuying

Zhuhai, China Southern Securities Company Guangzhou Branch Sales Director Lin Jing

2002.8

New Zealand

Zhuhai City, Guangdong Provincial Procuratorate

Embezzlement, concealment offshore deposits

2003.2.19

Cheng Sanchang

Henan Henan Provincial Government in Hong Kong, Hong Kong Group Ltd. Chairman

2001.2

New Zealand

Henan Province Procuratorate

Corruption

2002.2.8

Yun Jian (alias: Fang Jian)

Haikou City, Hainan Province Local Taxation Bureau deputy director of Longhua

2009.2

New Zealand

Longhua District, Haikou City, Hainan Province Procuratorate

Bribery

2009.5.15

Yu-tai years

Director of Planning at the Tianjin New Technology Industrial Park

2007.1

New Zealand

Hebei Langfang City Procuratorate

Corruption

2007.10.24

Sun Yan

Nanjing Xinjiekou Commercial Bank of China branch in staff

2001.9

New Zealand

Jiangsu Province Procuratorate

Corruption

2004.5.24

Liu Quanzhou

Jiangsu Provincial Communications Department staff

2002.3

New Zealand

Jiangsu Province Procuratorate

Corruption

2004.5.24