New car sales in June surge back to their highest level in 26 years. One new vehicle sold every 2 minutes. SUVs take 37% of market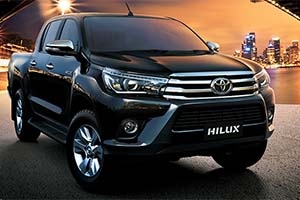 Sales of new and used cars keep rising.
(Updated to add the market share of SUVs.)
In June 2015, 9,021 new cars were sold in New Zealand, the highest number for any month since June 1989.
Sales of used imports reached 12,415, the same level as in May, and the highest June in ten years.
Sales of new commercial vehicles were also at very impressive levels. They reached 4,008 in June, the highest monthly level since records in this series began in 1981.
That means that New Zealand imported 270,900 cars, utes, vans and trucks in the year to June 2015, the highest annual rate ever.
(That is, one vehicle was imported and sold every 2 minutes over the past year.)
This latest data will likely push retail sales for 'motor vehicles' above $10.5 bln for the year to June when Statistic NZ publish their data in mid August.
Toyota was the runaway leader in June. They sold 24% of all new cars (Holden was second with 9.6% share) and 22% of all new commercial vehicles (Nissan was second with 17% share).
Toyota vehicles accounted for 19.2% of all used vehicles sold in June as well, second to Ford branded cars which accounted for 20.2%.
Overall, the sales of sports utility vehicles (SUVs) remains the dominant vehicle segment increasing to 37% market share for the month of June and 33% year to date.