Here's a look at some of the detail in KPMG's annual Financial Institutions Performance Survey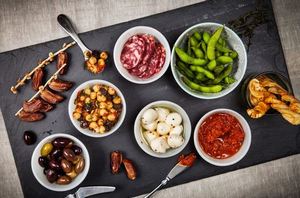 Here are some key details contained in KPMG's annual Financial Institutions Performance Survey, which covers the year from 31 October 2014 to 30 September 2015 and was released today (Wednesday).
On banks
Overall the banking sector continues to be in a strong position, with another record profit year fuelled by strengthened interest margins on the back of lending growth, well managed operating costs, low cost funding and plenty of liquidity all contributing to improved results.

This year sees New Zealand banks record a net profit of $5.17 billion (up 6.94%) based on margin growth of four basis points, lending growth of 7.11%, and a reduction in the operating income to operating expense ratio to a low of 37.32%.

The banking sector has improved its overall capital adequacy ratio by 72 basis points to stand at 13.16%. The only slight blemish on the result has been an increase in the impairment provisioning, but that represents more of a return to normalisation.

An increase in impaired asset expense of $173.08 million or 65.33% in the current survey period as the reversals of historical provisioning (fewer write-backs) we had seen in the past came to an end.

As of late last year specific and collective provisions relating to dairy loans based on data obtained by the RBNZ were sitting at 0.1% and 0.6% respectively of total dairy lending.

The cost of funds marginally increased in the current survey period from 3.67% to 3.87%.

One of the major issues many banks will have to face in the current period is the potential regulatory impact from the Reserve Bank's proposed outsourcing rules. The Reserve Bank is seemingly reversing its position on outsourcing, and requiring systemically important banks to bring key operations onshore.

With lending growth of 7.11% (which is the fastest pace observed in the last five years), we are seeing continually more aggressive loan writing practices taking place.

Returns on assets and equity eased slightly this year, with RoA marginally down from 1.17% to 1.16% and RoE reducing from 16.13% to 15.96% as earnings are spread over a growing asset and equity base. However, returns remain strong with New Zealand banks continuing to outperform their Australian parents.

Net interest income has improved by an impressive 8.45% on the back of strengthened interest margins up by 4 basis points and solid lending growth of 7.11% contributing $729.19 million.

Non-interest income has increased by 2.43%, on top of the 26.60% increase achieved last year, contributing $74.26 million.

The five major banks accounted for 96.57% of total new lending this year, contributing $23.45 billion of the total $24.29 billion increase for the banking sector.

ANZ continues to enjoy the largest market share at 31.42%, measured by gross loans and advances, having gained an additional 0.35% market share this year. BNZ appears to have lost 0.21% market share down to 18.76% this year.

For the first time since the inception of Basel III in 2013, registered banks have reversed the declining trends in their capital adequacy ratios.
On non-banks (finance companies, building societies & credit unions)
The non-bank sector achieved profits of $254.62 million. Compared to the 2014 year, the overall result was a decrease in net profit after tax by 6.67% or $18.20 million. This was mainly the result of an increase in operating expenses of $48.49 million that more than offset the strong increases in interest income and other income.

The non-bank sector has also experienced some contraction in margins, decreasing 32 basis points despite the underlying net interest income increasing by $23.36 million. This increase was driven mainly by the combination of an increase in interest income due to asset growth and flat funding rates.

The (non-bank) sector has also continued to show significant asset growth, increasing by $487.64 million over the prior year.

Net interest margin for the non-bank sector contracted 32 basis points from 6.94% to 6.62%.

New market entrants, emergence of peer-to-peer lenders and banks still trying to entice away clients have been the common theme amongst non-bank executives surveyed.
The charts below are taken from the FIPS report