Government pushes ahead with efficiency programme to outsource more advisory roles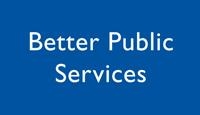 Prime Minister John Key has announced a major restructuring of the way the government manages the economy, with the functions of two key government agencies to be outsourced to the private sector.
The functions of the Reserve Bank will be taken over by Goldman Sachs and Treasury's operations will be outsourced to Deutsche Bank.
Key said a report jointly prepared by former Labour Finance Minister Sir Roger Douglas and former ACT leader Rodney Hide showed that outsourcing the functions currently carried out by the two organisations would help align this country's economic policies with those of the international banking community.
"New Zealand is too small to have an independent economic policy and I want our economic institutions to meet international best practice standards," Mr Key said.
"Deutsche Bank and Goldman Sachs are forward thinking organisations and will be able to use their international contacts to take this country to where it needs to be.
The takeover of the Reserve Bank's functions by Goldman Sachs has been on the cards since its governor knocked back a plan by the big four Australian-owned trading banks in this country to introduce inter-generational mortgages as a way of improving housing affordability.
"Look, we said we'd solve the housing crisis by increasing the supply and that hasn't worked, so the banks came up with what I thought was a very good idea to have these inter-generational mortgages that would run for 65 years, only to have the Reserve Bank veto them. We can't afford to have regulators stand in the way of progress over pointy headed economic principles and I'm confident Goldman Sachs are the right people for the job," Key said.
And Treasury's days were numbered when it wrote a report that was critical of the Government's plans to sell Inland Revenue's tax book and tax collection functions to an international factors agency.
"They would have done a far more efficient job of collecting this country's taxes and for a modest fee of just 6.5% of our tax revenue. I thought that was a pretty good deal and so did most of the overseas experts I spoke to about it, so we can't have Treasury pouring cold water on these initiatives and standing in the way of progress," Key said.
We hope you enjoyed this year's April Fools' Day story from interest.co.nz.  ;)