Bernard Hickey reviews the day's business news with Duncan Garner at RadioLive, Wednesday, October 26, 2016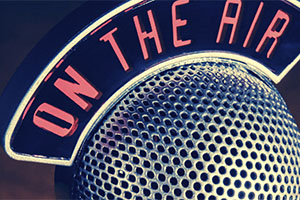 Bernard Hickey reviews the day's business news with Duncan Garner at RadioLive, Wednesday during drive-time, October 26, 2016.
You can hear their discussion here.
The NZX 50 fell 1.4% today, giving back all of yesterday's gains and more as a broad selloff spread through the market here and Australia. The fears overseas that inflation is perking up again, which could push up interest rates and make New Zealand's dividend-producing stocks less attractive.
It's time for an official Inquiry into the extent of migrant abuse and what both Immigration NZ and the Labour Inspectorate are doing about it. There was an Australian Senate Inquiry into similar issues in Australia earlier this year. The attached ad put up by the Rayland Motel in Manukau in a Countdown in South Auckland for 'Asian Student Labor' to be paid NZ$6.50 per hour in cash suggests a prevalence and impunity that at least needs investigating. A receptionist told me he did not know if this was true, but he said he was being paid more than the minimum wage. The owner of the motel has not responded to my query. Stories of migrant abuse are now rampant, in particular the practice of international students paying for jobs. 
For a start, an Inquiry should look at the number of inspectors in the Labour Inspectorate. New Zealand has only 54 for the whole country. Australia has three times as many inspectors per head of population. Here's another example of migrant abuse reported recently. 
It may not be coincidental, given so many of the temporary work visas are issued to people working in Tourism and hospitality, that international tourism spending rose nearly 20% to NZ$14.5 billion in the year to March 30, according to new Statistics NZ figures today. Domestic Tourism spending rose 7.4% to NZ$20.2 billion. There is a lot of catching up to do. It is still only 10% of GDP, down from 11% in 2003.  
An icon of New Zealand clothing retailing was officially declared dead today. Pumpkin Patch was put into voluntary administration today and its banks, who are owed NZ$46 million, have appointed receivers. There will be discounted sales before Christmas. It has 117 stores and the receivers will try to sell the company as a going concern, but Pumpkin Patch's 1,000 staff in Australia and 600 staff here face an uncertain future. 
Very angry shareholders in collapsed security software company Wynyard are investigating taking a class action that alleges they were misled by the former high-flying company.
---
This content was first released by RadioLive, and is here with permission.