Bernard Hickey reviews the day's business news with Duncan Garner at RadioLive, Wednesday, November 2, 2016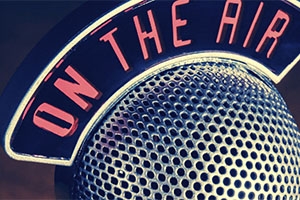 Bernard Hickey reviews the day's business news with Duncan Garner at RadioLive, Wednesday during drive-time, November 2, 2016.
You can hear their discussion here.
The NZX 50 is closing down more than 1%. There are nerves about higher global interest rates and Donald Trump.
The economy created an extra 35,000 jobs in the September, which was almost three times economists' forecast. However, the jobless rate only fell to 4.9% from 5.0% because the workforce grew by 33,000. The number of unemployed fell only 3,000. That's because of record high net migration and because a lot more over 65s are staying in work or rejoining the work force.
All this means the economy is generating lots of jobs, but not reducing unemployment much or increasing wage growth. It is low-quality, low wage, low productivity growth that mostly employs migrants, temporary workers and international students.  For example, 179,000 jobs have been created in the last two years, but unemployment has actually risen by 1,000 over the same period to 128,000. That's because the Labour force rose by 180,000 over the same period, due largely to net migration of 131,188 over that period and an increase in the participation rate from 68.6% to 70.1%. That higher participation has been driven largely by an increase in the number of over 65s working. The number of over 65s working increased by 28,200 to 156,900 in the last two years.
Wage inflation is also going nowhere, which means economists think the Reserve Bank will still cut the Official Cash Rate next Thursday, despite the stonkingly strong wage growth and boom-like conditions in construction and Auckland. 
More than half of the jobs growth in the quarter was in Auckland, with almost all of the jobs in the retail, hospitality, rental, hiring, real estate and construction. It's no so much an economy as a housing and tourism market with bits tacked on. 
But there was great news today for dairy farmers with the 19.8% increase in wholemilk powder prices at last night's Globaldairytrade auction, which economists say means a NZ$6/kg plus payout is possible by the end of the current 20/16/17 season. 
The Government is talking down the prospects for rolling out round two of its Anti-Money Laundering reforms to real estate agents, accountants and lawyers, which many hope would staunch some of the flow of unaccounted for money from China. Amy Adams said today she would not introduce legislation this year for the second round and that the compliance costs would total NZ$1.6 billion over 10 years. As soon as the Panama 
---
This content was first released by RadioLive, and is here with permission.