Credit rater says affordability pressures and tighter regulation will cap house price growth, and that relative home price expensiveness has deteriorated more in NZ than any other country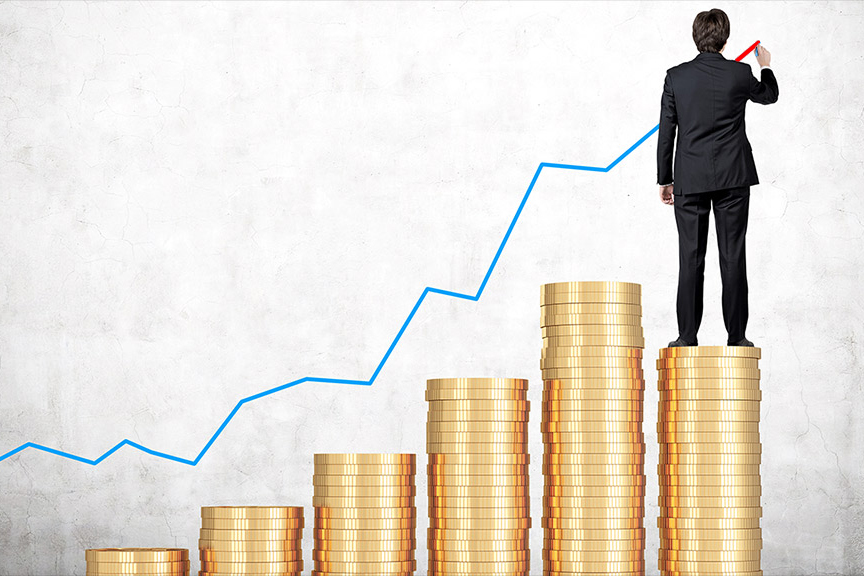 In its latest Gloabl Housing Market review, credit rating agency Fitch Ratings is saying:
"Australia, New Zealand and China, the markets with the region's biggest recent price rises, will experience a pronounced and overdue slowdown. We expect them to record single-digit house price growth, rather than the double-digit growth experienced last year. However, stable or improving economic growth and employment, coupled with low interest rates, limited supply and continued population growth, will support price increases in all but one of the six APAC economies covered in Fitch's report, even though prices are now out of line with incomes in several markets. Only Singapore is expected to see house prices fall, with Fitch forecasting prices to drop by a further 4% after three consecutive years of decline."
"Demand for housing in New Zealand remains strong, particularly in Auckland and surrounding areas, but we expect nominal house-price growth to slow to 5% nationally on affordability pressure and tighter regulation. Measures of relative home price expensiveness have deteriorated more in New Zealand since 2010 than in any other country covered by our report. New Zealand also had the largest regional price-growth disparity over the last four years, with a difference of over 80 percentage points between Auckland, where prices increased by some 76.3%, and those on the West Coast, which saw prices fall by 5.1% over the same period."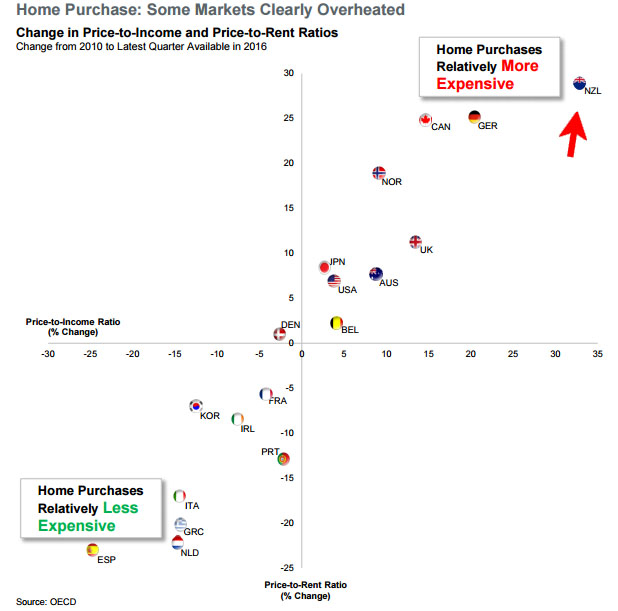 Here is the New Zealand component of their Report: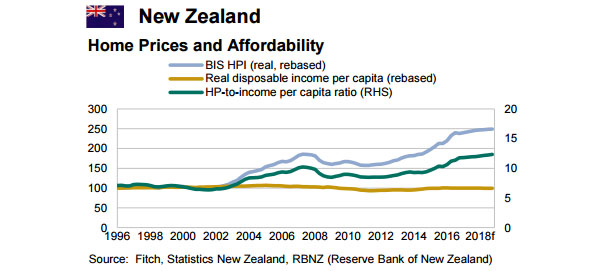 Home Prices: Regional Price Growth
Demand for housing in New Zealand remains strong, with the fastest home price rises occurring in regional centres outside of Auckland. Auckland increases were pegged back to 12.5% in 2016 by loan-to-value ratio restrictions reducing the number of first-time buyers and investors. Hamilton (20%), Tauranga (24%) and Wellington (20.5%) recorded strong growth in 2016, following a long period of stagnation.
Fitch expects home price discrepancies between regions to continue, with moderate growth expected in areas that border the main metropolitan areas. New regulations which impose higher deposit rates, particularly for investors, may have slowed price growth. Favourable economic conditions will likely continue to stimulate demand outside of Auckland, where there is a greater supply of affordable housing.
Affordability: Diminishing Prospects for First-Home Buyers
The house-price-to-income multiple in New Zealand is among the highest in the developed world. New Zealand's rampant home price growth has affected the larger regional cities in 2016, following Auckland's growth in previous years. Affordability pressure has started to become more evident in Auckland, particularly for first-home purchasers, where home prices are over nine times income. In other parts of the country, prices are 6 times income.
Fitch expects price growth to exceed wage growth in 2017 in a period of low rates. We expect real wage growth, which is currently about 1.5%, to increase but at a much slower pace in 2017. The introduction of limits to the loan-to-value ratio (LTV) will place an additional burden on first-home buyers trying to enter the market, particularly in regions that have experienced significant growth in 2016. We expect to see moderate nationwide home price growth of around 5%-8% in 2017.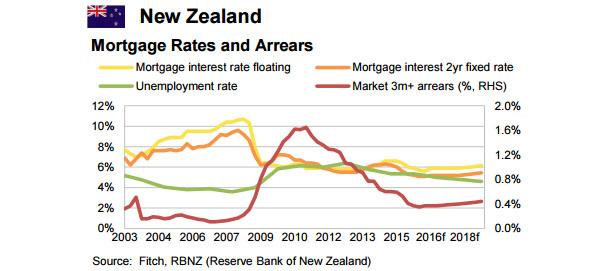 Mortgage Performance: Stable Outlook Expected
The central bank cash rate has trended downwards in New Zealand, with rate cuts of 0.25% occurring in March 2016, August 2016 and November 2016. This has provided a significant stimulus that supported strong mortgage performance in 2016. The impact of low commodity prices on the dairy sector has not hampered mortgage performance in 2016, as reported 30 plus day arrears figures indicate. Rising tourist numbers and a buoyant construction sector, combined with low unemployment, have been fundamental in driving stable mortgage performance.
Fitch expects the current performance trend to continue into 2017 supported by a rising housing market, low interest rates and a tight labour market. We expect a rate reduction of 25bp by early 2017, with potential for a rate rise to 2.25% in 2018. Fitch does not expect the future tightening cycle to create significant mortgage stress, as the economic outlook is likely to remain stable. We expect unemployment to fall by around 0.2% in 2017, with a further moderate reduction expected into 2018.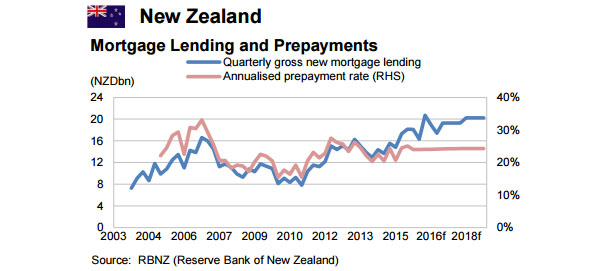 Mortgage Lending: Demand to Remain
The buoyant market has prompted the Reserve Bank of New Zealand (RBNZ) to tighten the restrictions placed on banks' residential lending, by extending the LTV limits for properties in Auckland to the rest of the country. The introduction of these limits has slowed the housing market to some extent. This will likely push sentiment lower in the regions, and have a similar effect to that which occurred in Auckland when the restrictions were initially introduced. Auckland suffered a reduction in yoy growth of 10.6%, as at October 2016. However, if low interest rates persist over an extended period, the move is more likely to fuel further home price growth and lead to higher levels of household debt.
Fitch expects lending volumes to grow, but at a slower pace with banks likely to compete via attractive offers in 2017. However, tighter underwriting and decreasing levels of affordability will moderate volumes into 2017-2018 to around 5% yoy. Stretched affordability is likely to suppress demand from new mortgage applicants, particularly in Auckland. Growth will likely come from the larger regional centres.
Regulatory Environment: Regulatory Intervention to Continue
The limits on high LTV mortgages were revised in October 2016 and a new limit was imposed. The new framework restricts low deposit lending to investors and owner occupiers by imposing minimum deposits of 40% and 20%, respectively. Further restrictions limit banks' exposure to low deposit lending to investors and owner occupiers to 5% and 10% respectively, as a proportion of the bank's overall mortgage portfolio.
Fitch expects that the roll out of the LTV restrictions may not have a lasting impact, as previous efforts to moderate price growth by the RBNZ by implementing LTV restrictions only had a temporary impact
---
The full Report is here.
Global Housing and Mortgage Outlook - 2017.pdf