PM English bats away questions on what the govt might do with surplus cash; Tax cuts are just one of the choices it has; Infrastructure, population growth and debt pressures still have front seats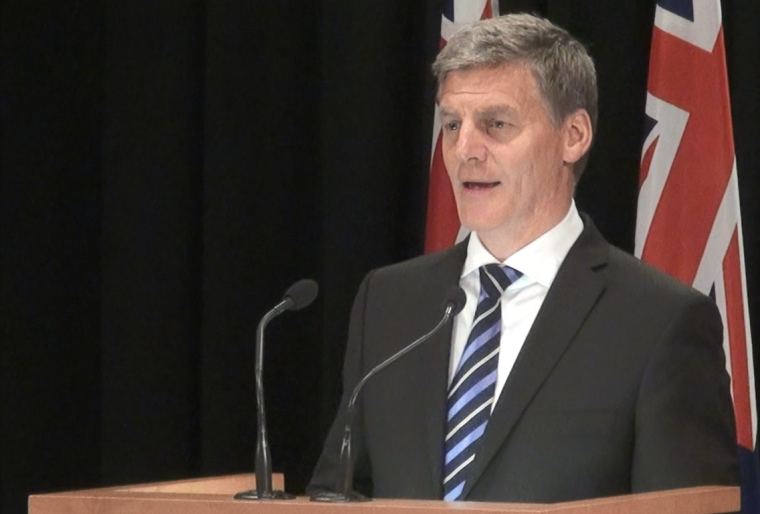 The Budget must be approaching.
Prime Minister Bill English was peppered with questions at his weekly post-Cabinet press conference Monday on how the Government will use its expected surpluses this year. Tax cuts, Working for Families, student loan repayment thresholds, the Accommodation Supplement and earthquake costs were all in the mix – well, the mix of questions thrown at him by the media.
Not wanting to get ahead of the Budget process, English knocked every suggestion back with a straight bat, wheeling out the now-familiar saying that the Government would first need to prioritise infrastructure investment requirements, pressures from population growth on public services, and of course a desire to pay back its own debt.
Too early
The beginning of March was just too early to be talking about where surplus money could go. Treasury hadn't even finished its latest forecasting round for how it expects the economy to behave over the next few years.
"We're some way away from that sort of detail," English replied when asked whether a renewed Working for Families (WFF) package could be in the wings.
The PM had hinted over the weekend that the Government might need to invest in updating the IRD's infrastructure (again) before it would be able to roll out WFF changes. English wouldn't even be drawn on which parts of the policy could be fixed if the IT systems were perfect.
But he did offer up that the administrative system meant there was a hefty lag between families deciding "what they do and what the consequences are" – ie it takes a long time to sort things out.
IRD had only just managed to deal with the GST increase and its next focus was the provisional tax system. After that, social policy could be in focus. "So that's a wee way off," he said.
On tax settings, English said this was just one of the choices in front of the government as it weighed up what to do with surplus cash. While his predecessor John Key said the government decided not to give tax cuts in recent years because it only had $1 billion available rather than his preferred $3 billion, English said the current Cabinet does not have a particular number like that floating around – at this stage.
Surpluses harder than deficits
Managing surpluses can be harder than managing deficits, English said. "Because with deficits you just say 'no'... with surpluses you've got choices."
Could the Accommodation Supplement be assessed? "Generally it's worked pretty well."
Could the Government raise the $19,000 wage threshold where student loan repayments kick in? "We're reasonably happy with it."
There was one thing he did want out there: The government does want to support low and middle income families and make sure "all New Zealanders benefit from a growing economy."
Everyone's circumstances were different, meaning they would be affected by different policies. Some were affected mostly by housing costs, some by WFF, some because they've had a pay rise and found themselves in a different tax bracket.
"But this is what happens when you get surpluses. You get people lining up with their best suggestion of how to use it, in a way that might work for them. We understand that, that's part of people wanting to see the benefits of a growing economy," English said.
Also, if he was warning us about those cost pressures like infrastructure requirements and from population growth, if these are higher than expected (and throw those un-booked quake costs in there too), would the government look to cut WFF and other policies tugging on the purse strings?
"No."
It must be an election year as well.