Vic Uni Professor Jonathan Boston rallies against intergenerational equity bias that favours short-term political thinking; Outlines NZ successes, failures and why income inequality desperately needs to be tackled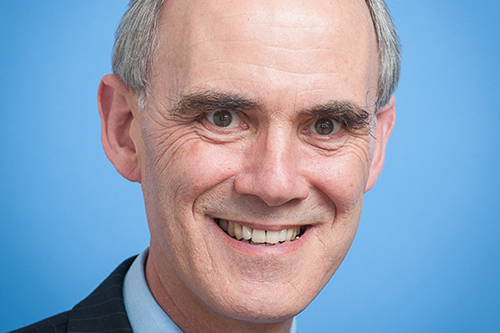 A 'presentist' bias inherent in New Zealand policy making is threatening the livelihood of future generations, with too much weight placed on the near-term, Victoria University Professor Jonathan Boston has warned.
Speaking to a symposium on improving intergenerational governance, Boston used his presentation to rally against short-termism at the top of successive governments as the here-and-now was favoured at the expense of the environment, social structures and fiscal settings faced in the future.
Boston acknowledged New Zealand had a number of successes in terms of governments looking out to the longer-term than the next election cycle. These included:
In the economic and fiscal sphere – for example provisions in the Public Finance Act on fiscal responsibility, the requirement for Treasury to produce long-term forecasts and national infrastructure plans
In terms of some institutional arrangements such as the setting up of Parliamentary Commissioners for the environment, children and retirement, and the Productivity Commission; These were institutions that as part of their mandates were required to look into future-oriented interests
Setting up the Superannuation Fund, the EQC disaster fund and other disaster preparedness work
The 2013 State Sector Act requiring CEOs to focus on the principal of stewardship in their organisations other than financial considerations
Provisions in the Local Government Act requiring local authorities to prepare long-term plans and 30-year infrastructure strategies
Principals behind the Resource Management Act, even if the Act itself had not worked very well
And Treaty settlements which showed "the desire there to protect cultural capital for the future, to protect the interests of Maori over the long haul."
But he did not pull any punches when outlining what he thought were "tragic" failures of successive governments that could have been addressed if policy makers had taken a more long-term stance:
Government invested relatively little in strategic foresight on 'slow-burner' problems
Treasury's Living Standards Framework had not been properly implemented or fully developed
Little progress had been made on mapping out New Zealand's comprehensive wealth outside financial and manufactured capital, such as also incorporating natural, social and human capital
Lack of a comprehensive strategy for mitigating and adapting to climate change "despite 27 years of knowing about the problem" and failure to give much weight to sustainable development strategies
Not having proper social reporting standards; "It seems Ministers aren't interested in using these sorts of things"
Not having a comprehensive risk assessment or national risk register
A lack of multi-party agreements on significant issues since the superannuation agreement in the mid-1990s
Boston didn't stop there. He offered up a number of unsatisfactory policy outcomes that indicated too much weight had been given to near-term considerations over the longer-term, including:
high rates of child poverty ("that can only be bad for the future")
a very long educational tail ("that can only be bad for the future")
very high rates of adult and child obesity ("that can only be bad for the future")
poor housing outcomes on multiple accounts
A very high imprisonment rate ("There are 20,000 children at the moment who have a parent in prison. This is absolutely tragic")
On environmental performance, New Zealand had one of the highest rates of species extinction in the world ("Not just the developed world; in the world. That is terrible")
that New Zealand was losing soil at ten times the average global rate ("I don't think many people know that, but that's partly because we've cut down so many of our trees over the last few centuries")
And on New Zealand's very high greenhouse gas emissions per capita and per unit of production.
So what should we do about it all?
Boston Thursday was officially launching two books, Governing for the Future: Designing Democratic Institutions for a Better Tomorrow, and Safeguarding the Future: Governing in an Uncertain World.
He suggested policy makers in New Zealand needed to make some tough, and some not-so-tough decisions to improve intergenerational governance. They included ways to force policy makers to give more weight to the future in policy formation, insulating decisions from short-term pressures, imposing formal constraints that would require politicians to make certain decisions and potential constitutional constraints that would limit decision-making in certain ways.
Boston cautioned that there were no complete or durable solutions. But there were ways to embed future interests more powerfully in current policy making and shift priorities more towards the future
One suggestion, extending the Parliamentary term to four years from three, would only have a modest effect but would at least give a signal of a longer-term outlook.
Future interests also needed to be embedded into institutions and policy processes, such as:
including protection of specific future-oriented rights in the Bill of Rights Act 1990. This could include rights to, for example, an ecologically healthy environment, or an environment that is not harmful to a person's health or well-being
strengthening existing commitment devices such as requiring the government to formally respond to the Treasury's long-term projections
introducing new commitment devices such as social and environmental reporting acts, and a long-term reporting act – the Prime Minister could be forced a periodic intergenerational report and review long-term targets
government could be required to investigate specific long-term problems and map out how it plans to deal with them, such as micro-plastics or obesity
establish a Parliamentary Select Committee for the Future to address government and departmental foresight work, the government's long-term projections and the intergenerational implications of current or suggested policy settings
New Zealand needed to strengthen future voices institutionally by doing things like copying the British model of setting up a Climate Change Committee, Boston said. We also needed to reflect "long and hard" on implementing a quality of life policy framework. This included not just focusing on GDP growth but on a richer set of measures.
"We need, in my view, to give more weight to issues where there is a high level of past dependence, and in particularly where there is significant risk of irreversible consequences," he said.
Trust, inequality and corruption
To protect long-term interests, we need high levels of trust in shared, common values, Boston said, referencing the degradation in trust and rise of ideological polarisation in the United States currently. This undermined the capacity of democratic systems to find common ground and implement policies to protect long-term common goods.
This led him to potentially his strongest point of all. There was evidence that trust and shared values were undermined by high-levels of income and wealth inequality, Boston said. Trust and shared values were also undermined by corruption, "and there is clear evidence that greater inequality fuels corruption, including political corruption."
"Accordingly, I think we can make a reasonable case that if we want to create a political environment that is more conducive for sound, intergenerational governance, we may well need to tackle income and wealth inequality," he said.
"And you all know that we have much higher levels of inequality now than we did 30 years ago."
Boston said he appreciated that tackling inequality would be enormously challenging politically. "But in my view it will be one of the things that would…assist us in building a better future and a future that better protects long-term interests," he said.
"Human beings have capacity to do great good and great evil. We have a responsibility to future generations to leave the world at least as good, and ideally much better, than we found it."
"This presentist bias is an enduring problem and threatens sound intergenerational governance. We need to take this bias seriously and think constructively and thoughtfully about how we can counter it."