Satisfaction with banks includes more than just service and support - according to a Consumer NZ survey, ownership and profit levels also play a part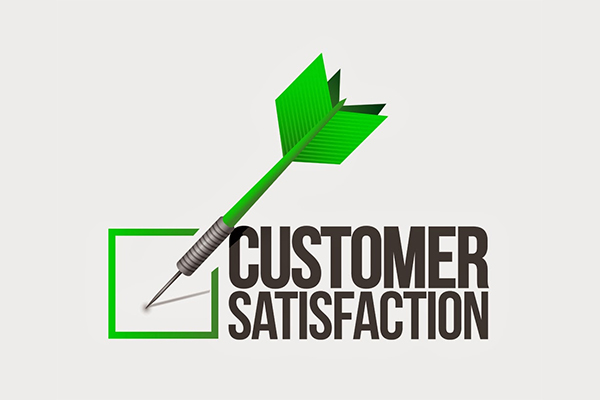 Consumer NZ has surveyed customer satisfaction with the retail banks in New Zealand in February 2017 and have declared that locally-owned banks are preferred by most survey participants.
They say the survey is a nationally representative sample of 1,085 New Zealanders aged 18 years and over, carried out online.
They rated the responses to show the percentage of respondents who scored their bank 8, 9 or 10 on a scale from 0 (very dissatisfied) to 10 (very satisfied). The margin of error is +/- 3%.
So these survey results only compare the 'very satisfied' end of the spectrum.
On that basis, Consumer NZ says Kiwibank, the Co-operative Bank and TSB Bank have the most satisfied customers. "They're also the least likely to be thinking about switching," they conclude.
BNZ is the Aussie bank with the highest satisfaction in this survey.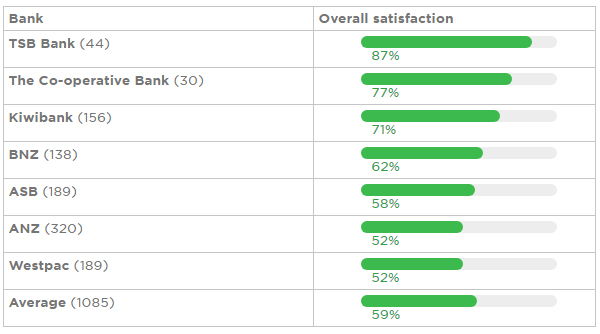 ANZ and Westpac were the lowest rated with only just over half of their customers were "very satisfied" with service.
However it is Westpac "that stood out for its sub-par showing across all performance measures in our survey". It was the only bank to consistently rate below average on everything from branch service to value for money on the "very satisfied" criteria, according to Consumer.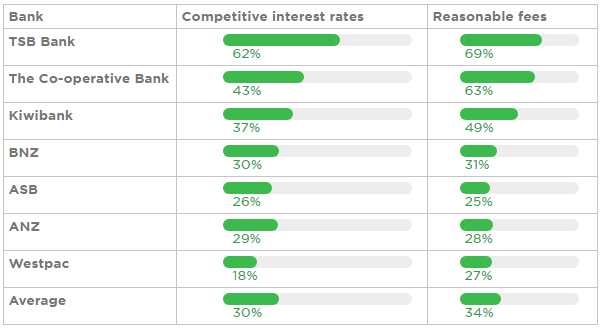 Being 'locally owned' counted for a lot among survey respondents. For two-thirds of 200 TSB and Kiwibank customer responders, it was rated as the number one benefit of doing business with their bank. Evidently, nationalism feelings even trumped actual bank performance.
The same survey shows that only 24% of customers at local banks pay fees vs 47% of customers at the four Aussie-owned banks. In 2016, all banks took in $2.128 bln in "fees and commissions", a +5% rise from 2015. Unsurprisingly, when asked about whether these fees were fair, "the majority felt the industry's profits showed they were charging too much."